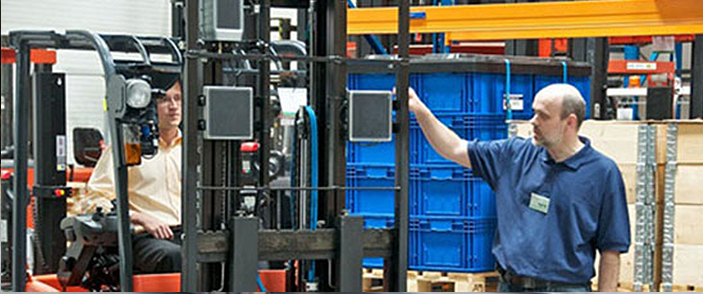 Forklift Computer with RFID Reader
Background
In warehouse management, installing computers, RFID antenna and reader on forklifts can greatly improve the management efficiency and automation level. Installed on the front fork, the RFID antenna can automatically scan the RFID tag of the goods. The received information is transmitted to the RFID reader through cable, and then the reader sends it to the computer by wired or wireless method, thus completing the automatic identification of the goods. Then users can set up WiFi, Narrow Band or directly use 4G mobile phone network as a wireless communication network for the warehouse, and send the data back to the backend server. The whole process cuts the manual service and greatly improves the work efficiency.
Requirements for the Solution
● All-in-one in-vehicle computers with touchable display.
● Mounting brackets that are suitable for various forklift models.
● Supports forklifts with various battery capacities, such as 12V, 24V, 48V, 80V, and etc.
● Connect RFID reader via I/O ports, and scanners need power supply.
● Or built-in Bluetooth module, to communicate with wireless RFID reader.
Solution
The solution provided by Darveen includes
● Rugged and durable VT-858 in-vehicle computer.
● Rugged and excellent-performance industrial grade RFID reader (wired/wireless)
● RFID antenna.
● Onsite testing and installation service.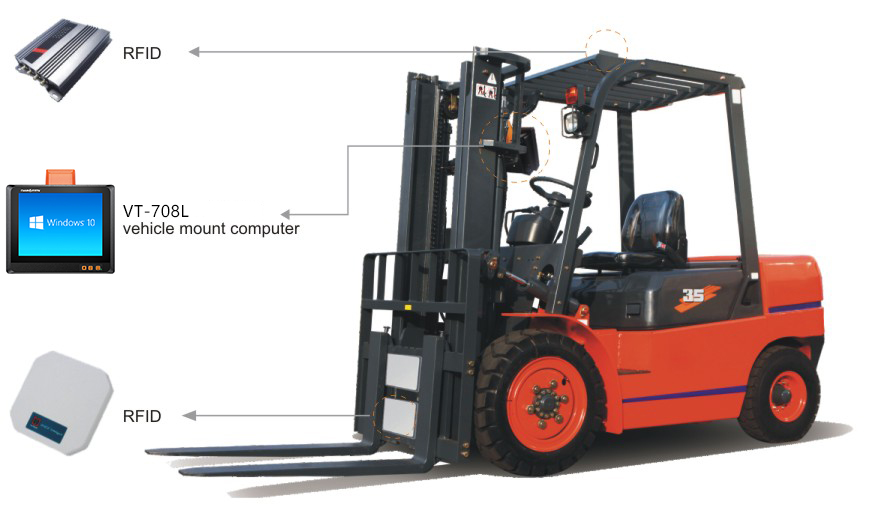 Solution Advantages
● Dual-core/Quad-core low-power high-performance processor, full Al-alloy fanless rugged in-vehicle computer.
● U.S. military MIL-STD-810G anti-vibration/shock standards, IP65 dustproof and waterproof performance.
● Multiple I/O ports, supporting multiple high-performance industrial-grade RFID reader.
● Equipped with in-vehicle power supply, mounting brackets, industrial waterproof keyboard to support multiple forklift models.
● RFID reader can communicate with in-vehicle computers by Bluetooth, instead of cables that need wiring and have wear problem.