Darveen Industrial Panel PC Adopted in MES system of a Washing Machine Manufacturer
The customer company is a well-known washing machine manufacturer who is one of the largest washing machine production and export base in China. The company's main products cover three categories: drum washing machine, wave wheel washing machine and dryer. It has three manufacturing base occupying 1360 acres of land and total 7000 employees. A new manufacturing base occupies 645 acres of land with a planned capacity of 6.5 million washing machines, it will be built into an intelligent 5G factory.
Application
In order to pursue higher quality and better service for customers, the manufacturing plant will be built into an intelligent 5G factory, and the manufacturing production line will implement advanced MES system for strict and efficient control of the production and manufacturing links. MES system will collect, sort out, mark and trace the material information and carry out digital and intelligent management in important stations. All the stations collect the barcode information of the material, upload it wirelessly to the MES system through the network, and input the barcode of the finished products into the system to achieve product traceability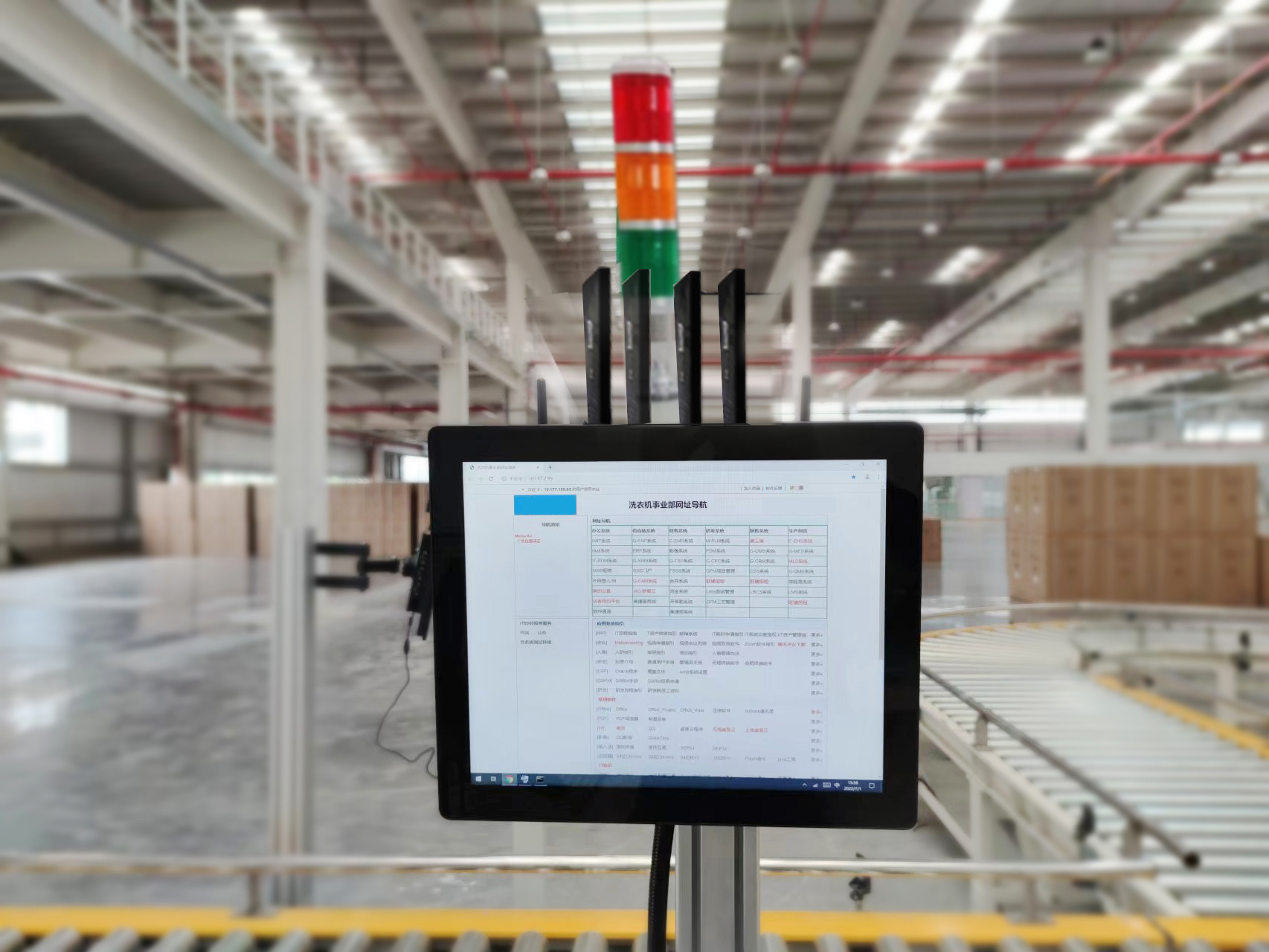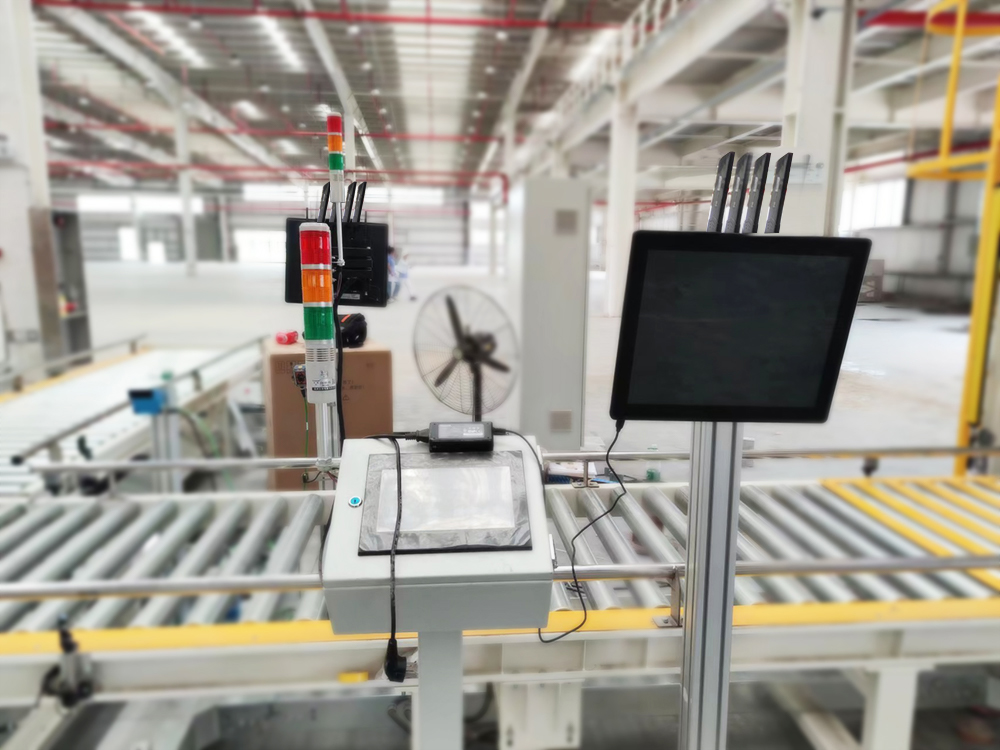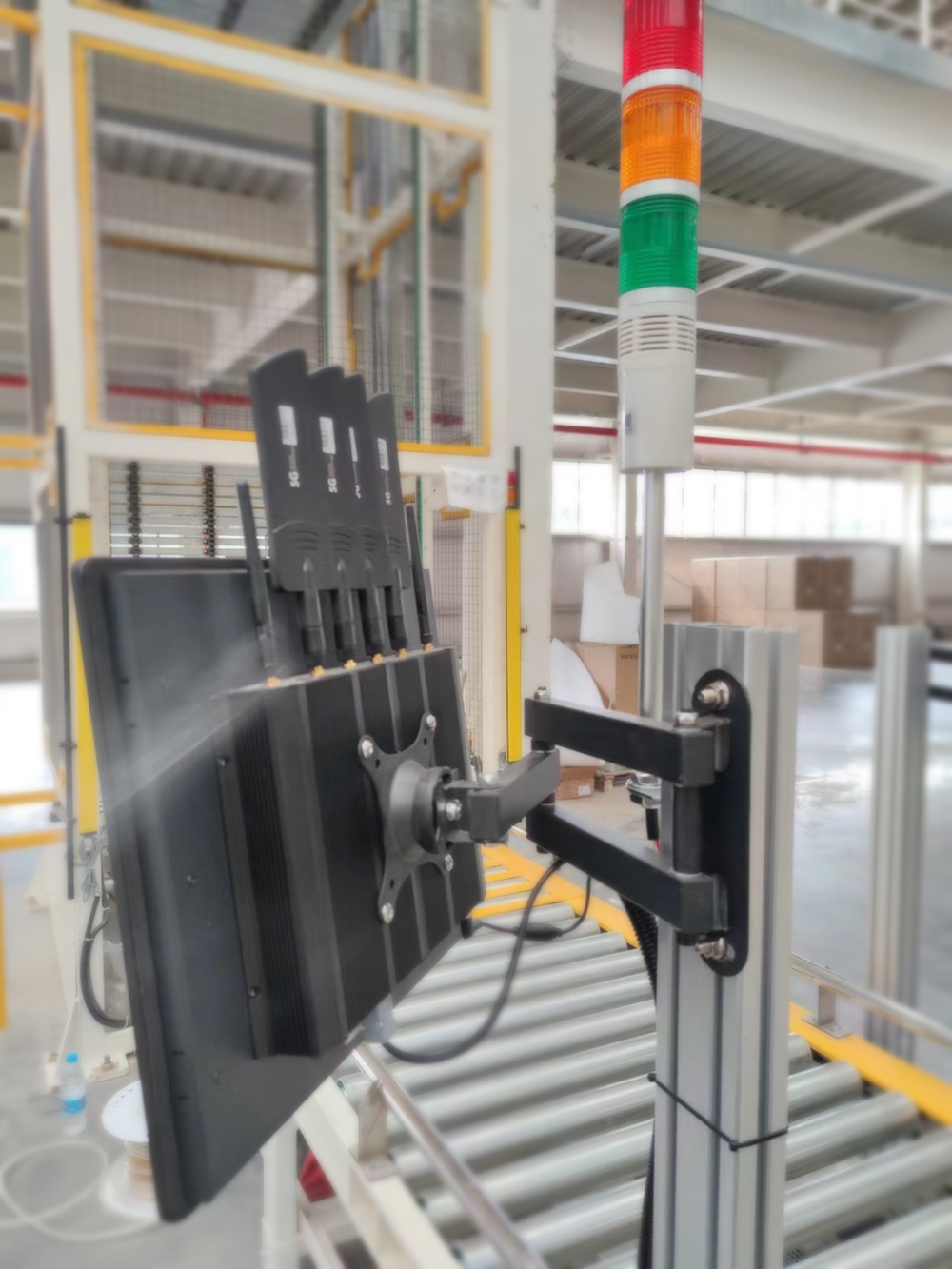 (▲DPC-7170 industrial panel pc field installation renderings)
System Architecture  
The DPC-7170 industrial panel pc provided by Darveen adopts modular, cable-free design, which allows stable and reliable operation. It supports Wi-Fi/4G /5G wireless communication that can meet the installation requirements of MES equipment in production line. LAN1 of DPC-7170 connects to scanner to collect material barcode data, LAN2 connects to PLC controller, serial port connects to 3-color alarm light,and the pc uploads data to back-end MES system through internal 5G module. The system generates barcode and prints barcode through USB printer to realize product traceability.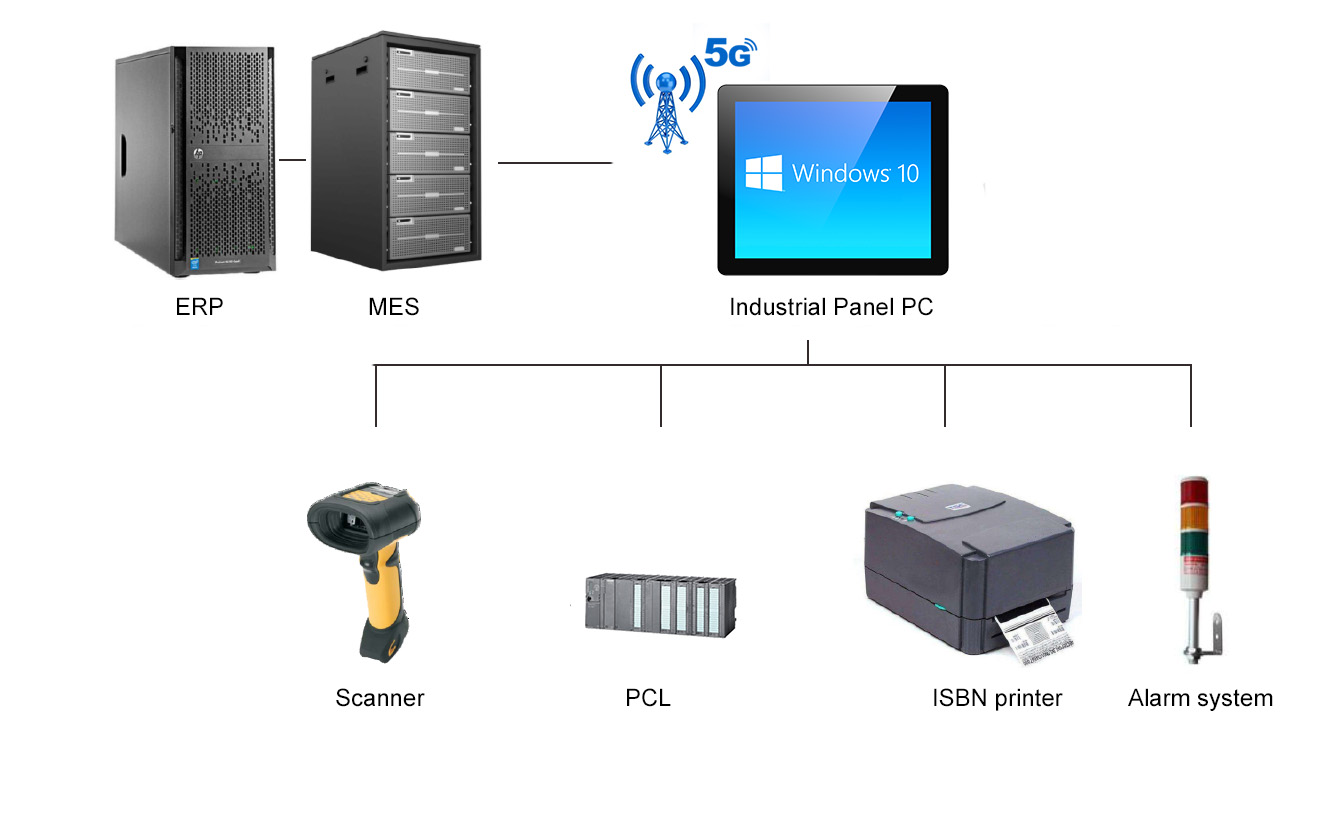 (▲ MES Workstation Application Architecture Diagram)
DPC-7170 Features
● 17inch capacitive touch screen
● Aluminum alloy front panel, all-metal housing
● Integral aluminum alloy cooling block, fanless design
● Front panel IP65
● Industrial grade design for long-time operation
● Modularized and cabless design
● Abundant platform option



(DPC-7170 Industrial Panel PC)