Darveen Attended the Elexcon 2019 and Embedded Expo 2019
The yearly industry event Elexcon & Embedded Expo were held in Shenzhen  (Shenzhen Convention and Exhibition Center) ,China's Silicon Valley and the innovation capital,  from 19th. to 21st. Dec. 2019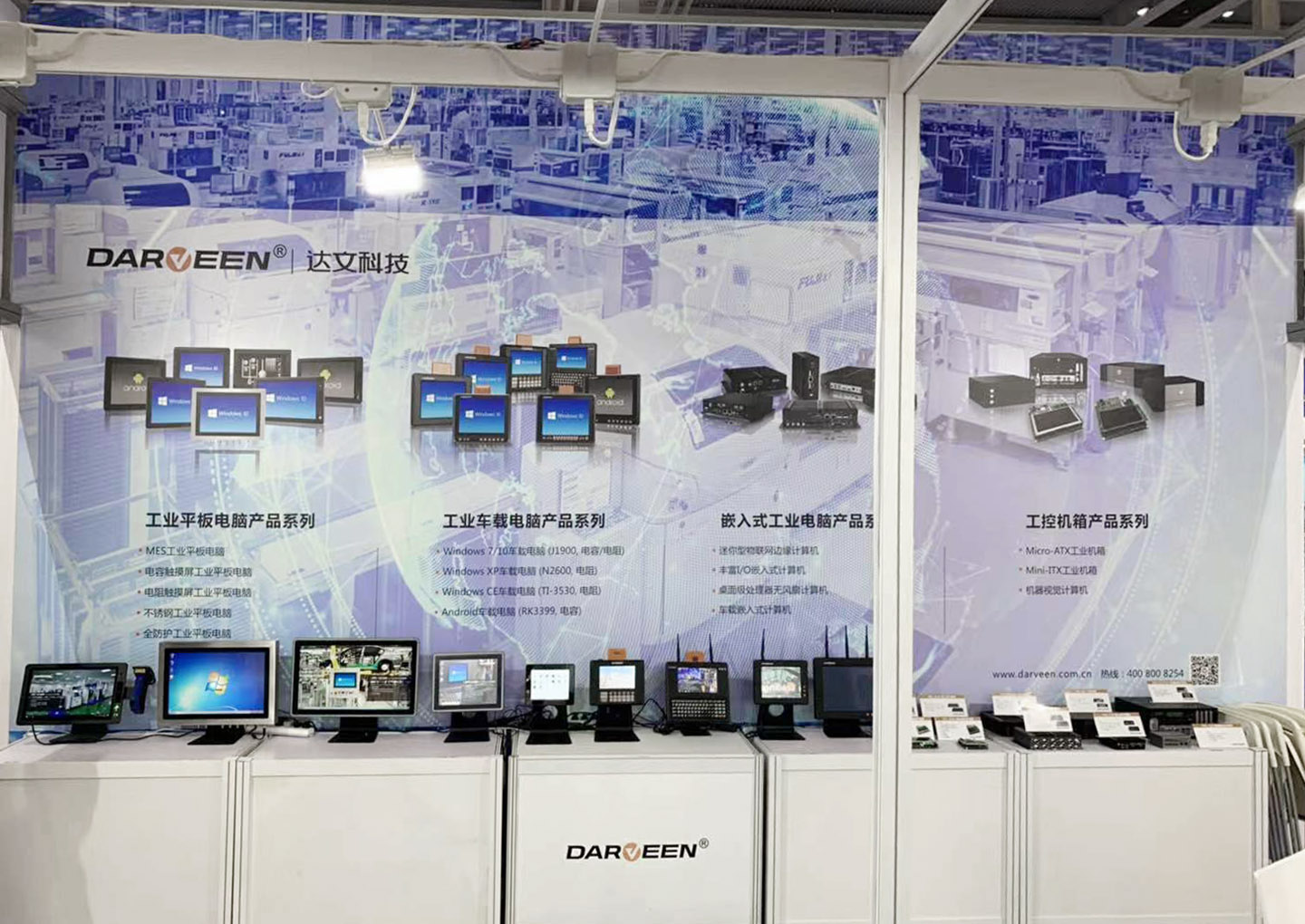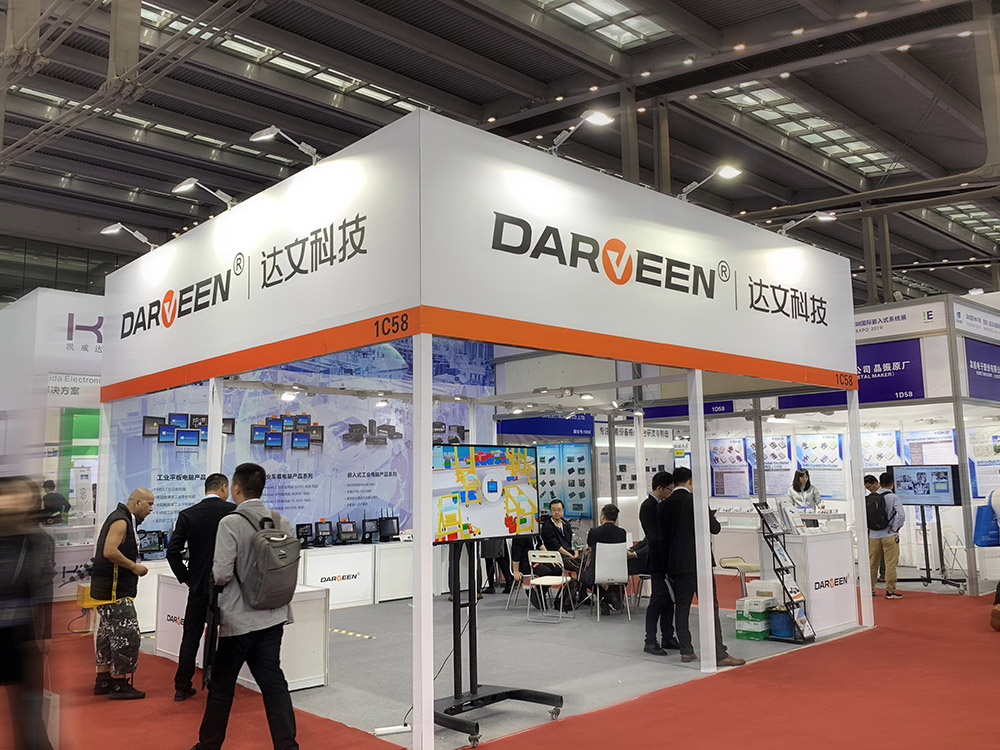 For the purpose of "embedded intelligent design to boost industry's intelligent systems and IoT applications in China", the Embedded Expo 2019 came on stage ceremoniously. Darveen received invitation with honor to present its products including industrial panel pc, industrial vehicle mounted computer, embedded industrial computer, industrial computer chassis and etc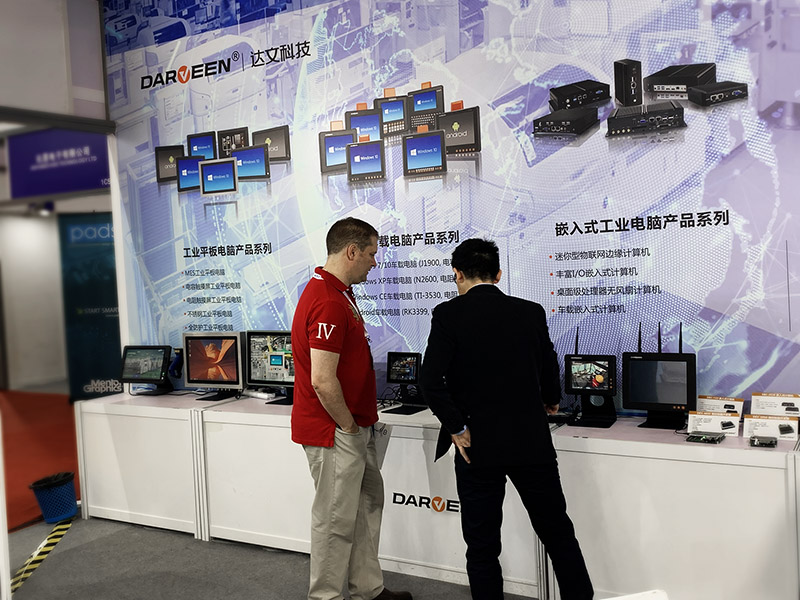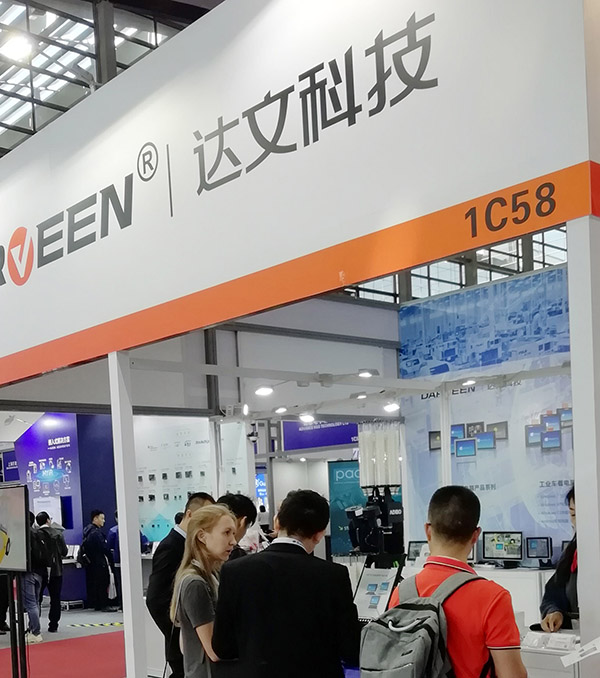 At the hot exhibition site, Darveen's RPC-3120 fully-protected industrial panel pc and VBC-314 machine vision computer were recognized by most customers and received positive comments.

(RPC-3120 Rugged Industrial Tablet PC)
Darveen RPC series industrial panel pc with full protective function is solid and durable HMI, which adopt modular, fanless, shockproof design, full body dust-proof and waterproof design reaching to IP65 protection level. Optional 4:3 and 16:9 multi-size display screen , and M12 I / O interface design can cope with severe application environment. In addition, the whole series of products are made of aluminum alloy front panel and metal body with excellent heat dissipation and rust resistance capability.

(VBC-314 Machine Vision Computer)
Darveen VBC series machine vision computer supports Intel desktop CPU, integrates light source controllers, and provides integrated 4-channel light source interfaces, which can be connected to multiple cameras and light sources, effectively saving costs and reducing system complexity. In addition, it is also equipped with 16x isolated GPIO that can support PLC communication. The expansion slot can support POE cards and motion control cards to cooperate with servo motors in order to complete tasks such as feeding and sorting.