Darveen Showcased the Latest Innovations at Computex 2023
Darveen, a leading provider of rugged Industrial computer solutions, was among the many exhibitors at the recently concluded 2023 Computex exhibition held in Taipei, Taiwan.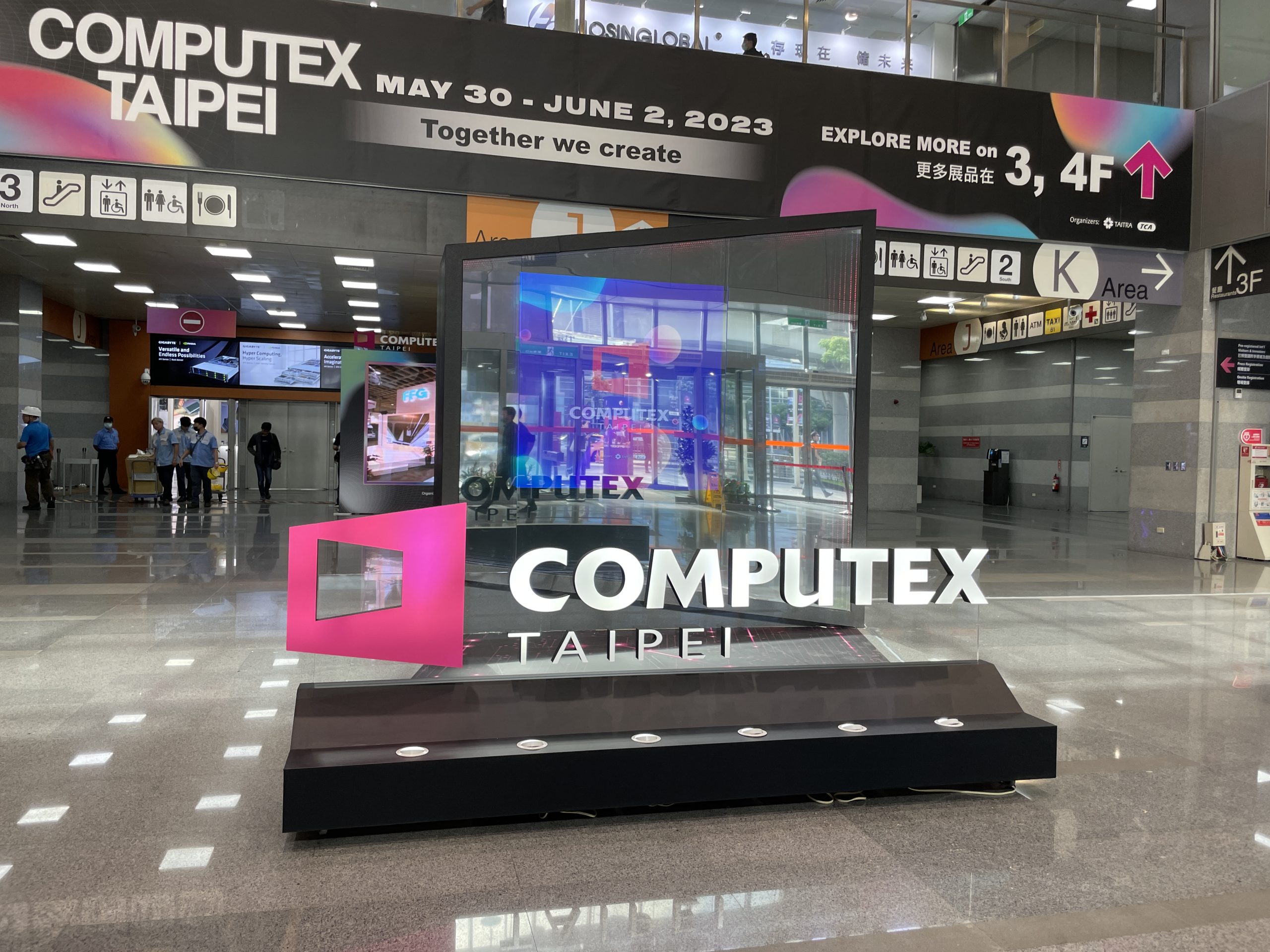 The four-day event provided a platform for Darveen to showcase its latest products and innovations, as well as connect with industry leaders and potential customers. Held annually in Taipei, Taiwan, Computex is one of the world's largest technology trade shows, bringing together industry leaders, startups, and enthusiasts from around the globe.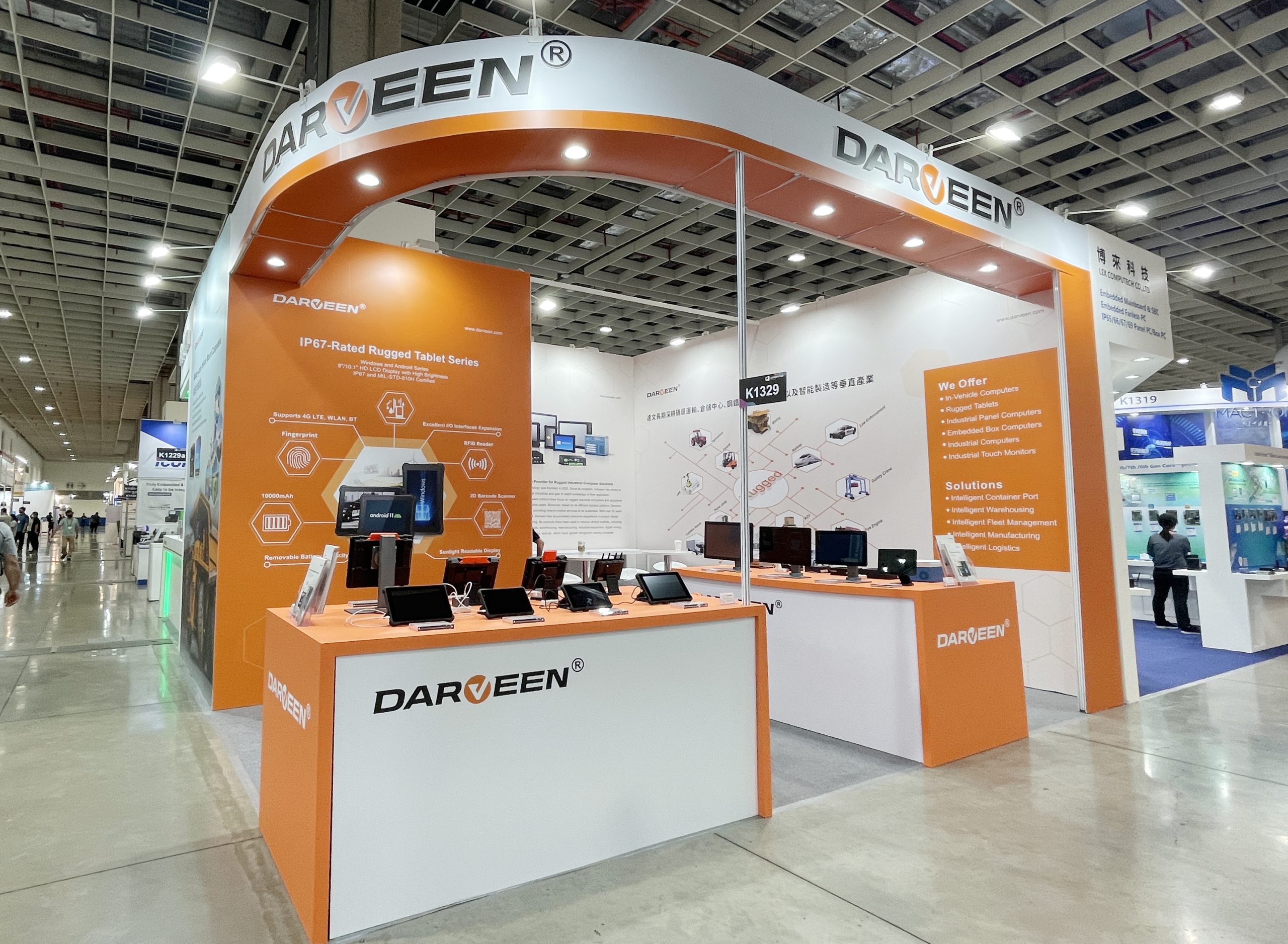 At this exhibition, Darveen showcased products such as rugged tablets, vehicle mount panel computers, in-vehicle box computers, industrial panel computers, embedded box computers, and industrial computers. These products primarily target vertical industries such as container terminals, warehouses, steel manufacturing, digital mines, special vehicle fleets, smart manufacturing, and industrial equipment intelligentization, attracting the attention of many domestic and foreign customers.
The main products showcased were 8-inch and 10.1-inch rugged tablets, which are Darveen's latest developments and come in Windows and Android versions. They have IP67 dust and waterproof ratings and MIL-STD-810H military standard certification, making them suitable for use in harsh environments. With high-brightness LCD displays, the brightness can reach up to 700 nits, ensuring visibility even in sunlight. These tablets have a wide range of applications and are highly favored by users in intelligent manufacturing, warehousing and logistics, power detection, law enforcement, highway toll collection, and other fields.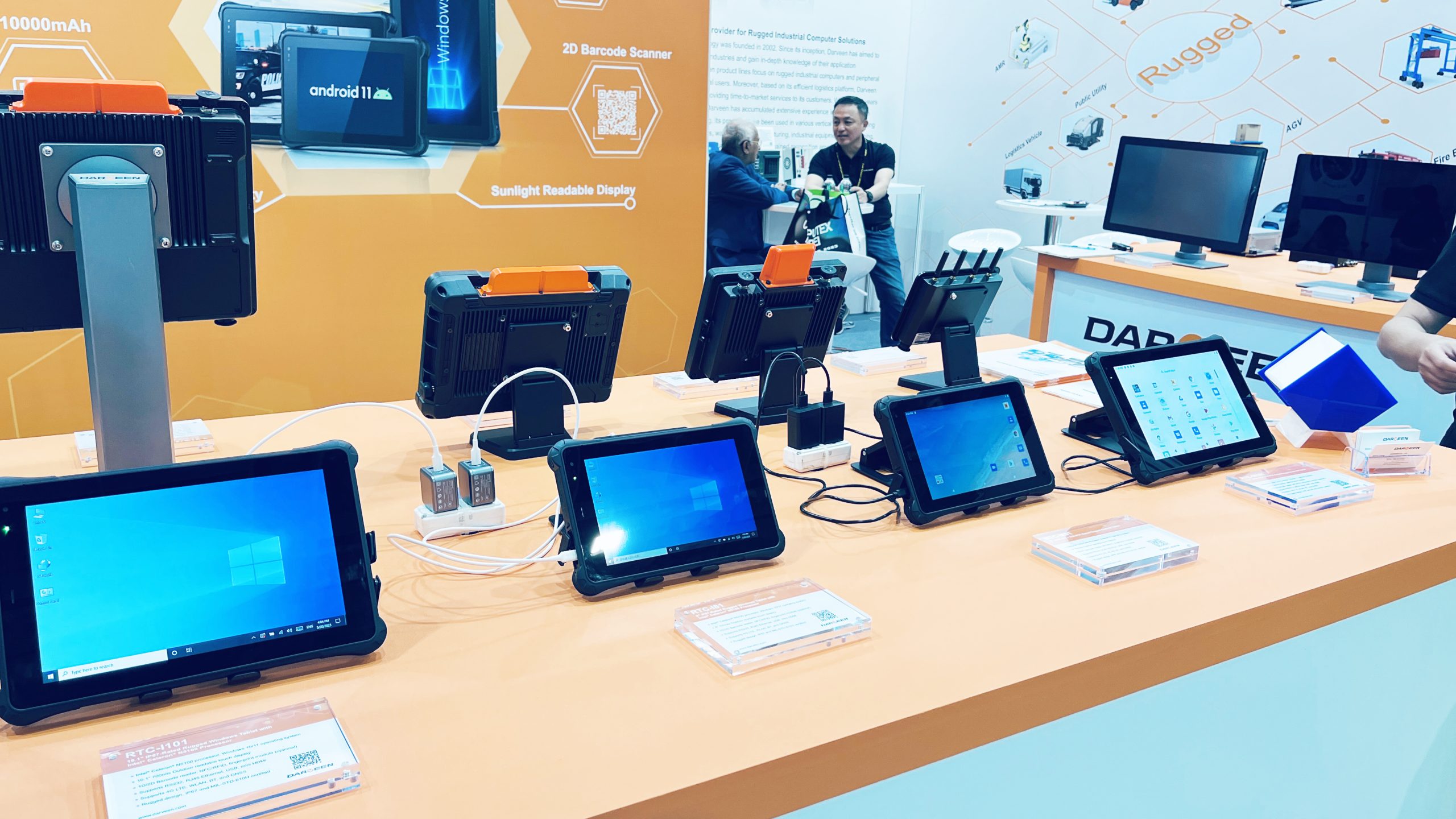 "We're thrilled to have been a part of this year's Computex exhibition," said Darveen Kevin Liang. "This event provides a unique opportunity for us to connect with customers and partners from around the world, and to showcase our latest products and technologies."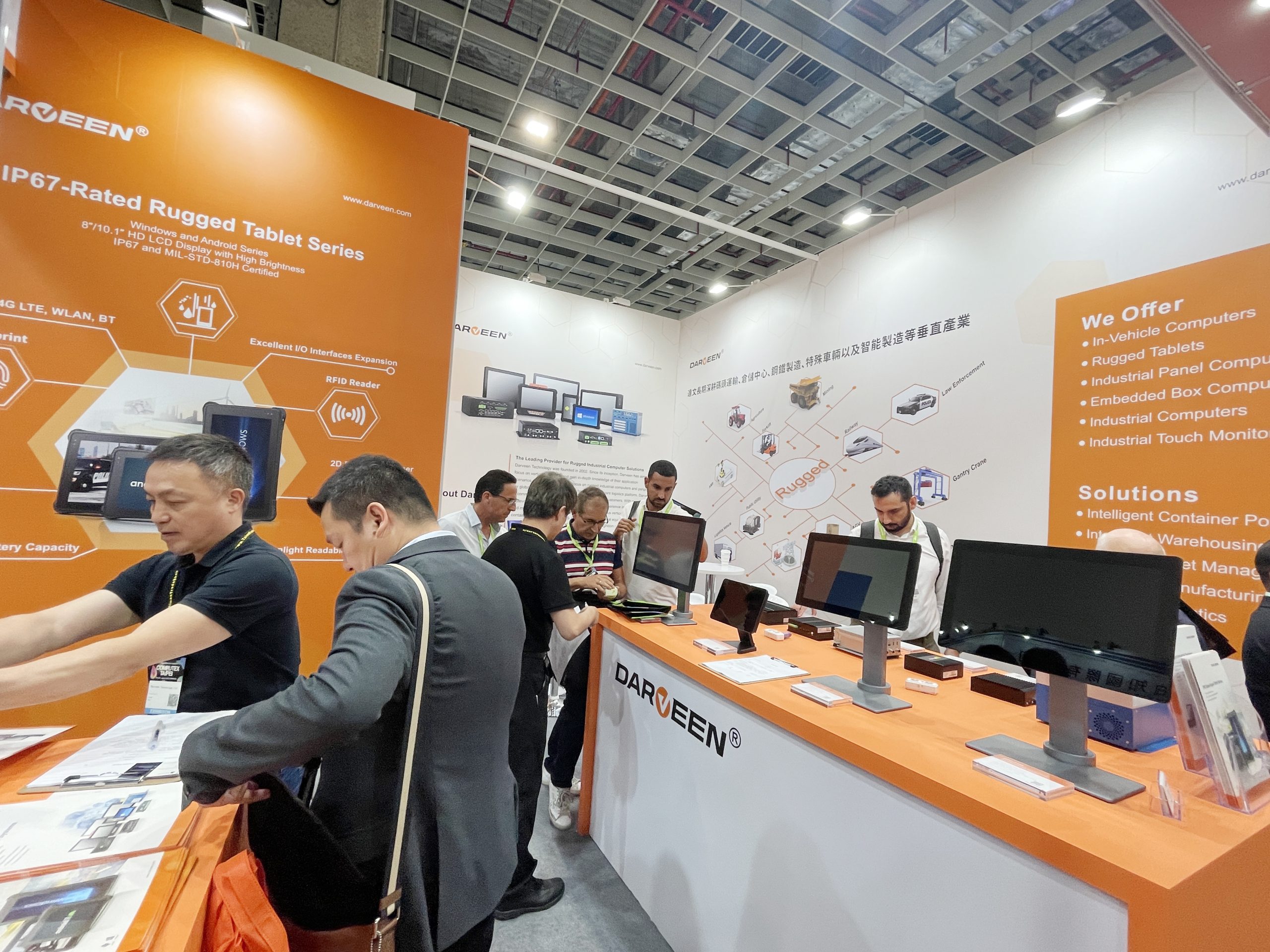 Overall, Darveen's participation at Computex 2023 was a success, with the company generating significant interest in its products and establishing valuable connections with potential partners and customers. As the technology industry continues to evolve rapidly, Darveen remains committed to developing cutting-edge solutions that meet the needs of its customers and keep pace with the changing landscape.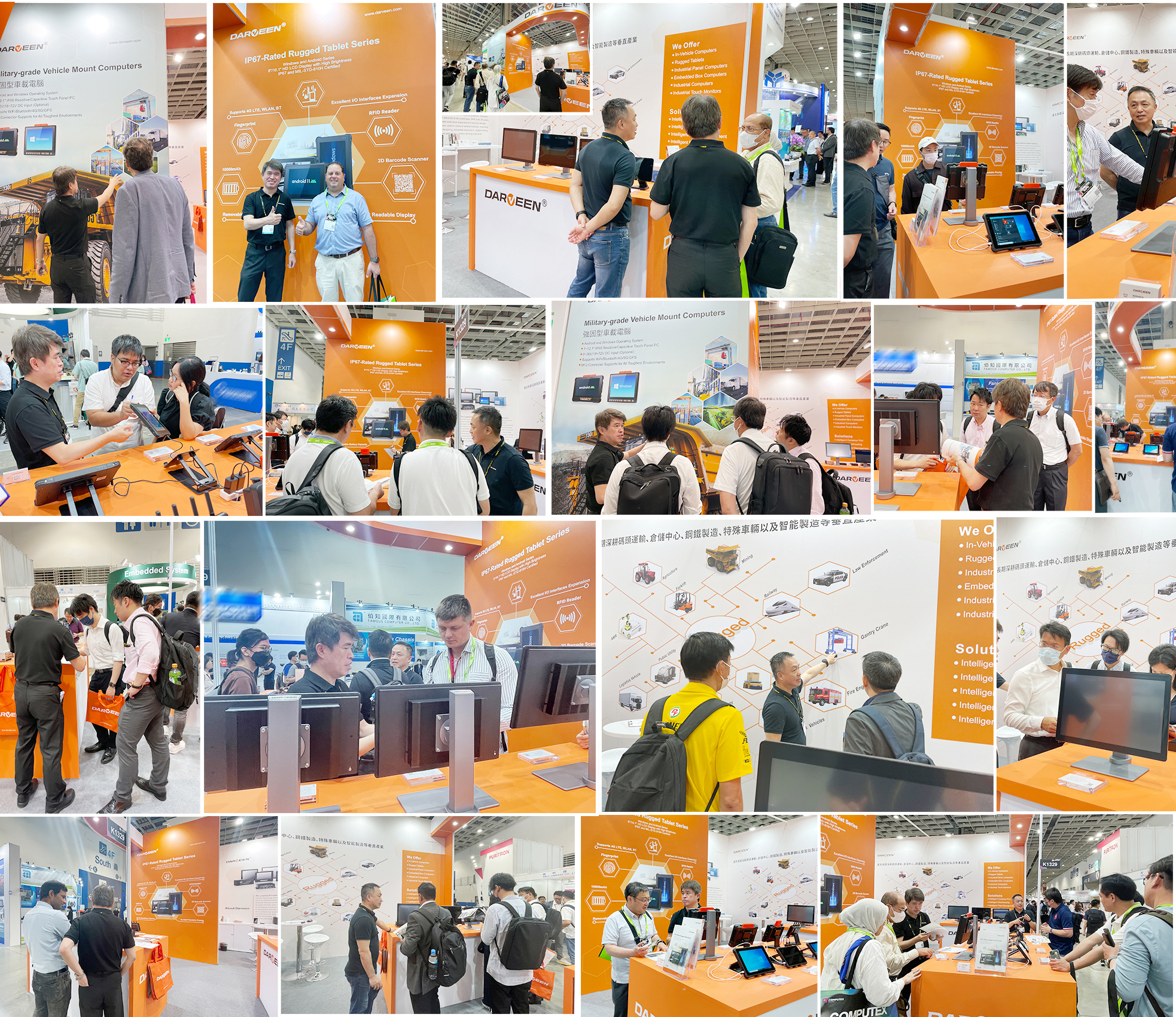 Computex 2023 may have ended, but the impact of this year's event will undoubtedly be felt for years to come. As the world becomes increasingly reliant on technology, events like this provide a valuable opportunity for industry leaders to come together and shape the future of computing.
Video