Darveen RTC-I101 Rugged Tablet Empowers MES System in the New Electronic Material Industry
Customer Background
The well-known electronic material manufacturer is a promising, industry-oriented, high-tech large-scale joint-stock company in China. The company specializes in the production of new electronic materials and has established a complete electronic material supply chain focusing on etched foils, battery foils, and capacitors. With a commitment to independent operations and continuous expansion, the company strives to become a leading domestic supplier and gain global recognition in the field of materials.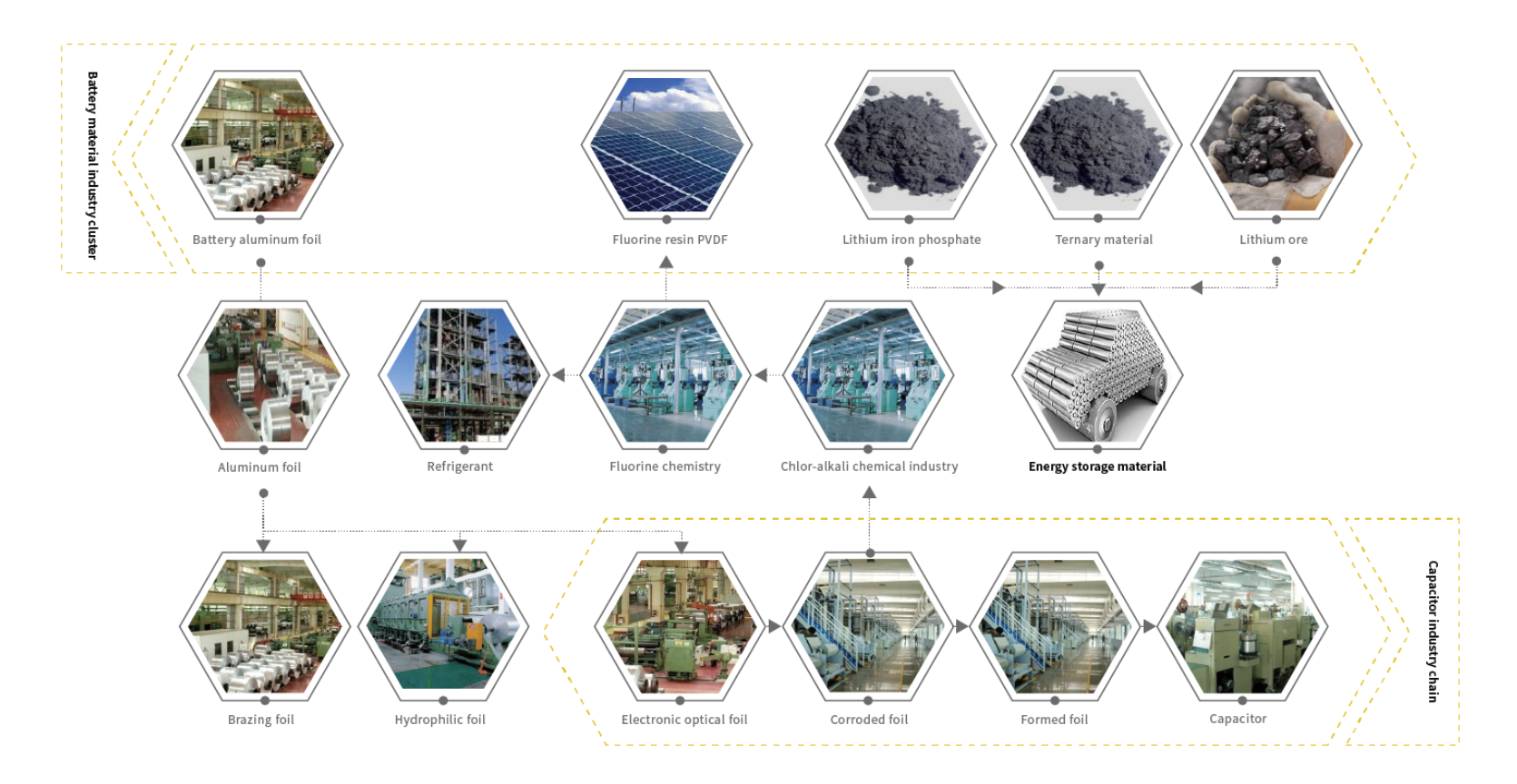 Customer Requirements
With the rapid development of the client company's business, the process technology of electronic materials is also continuously upgrading. However, the existing production systems and equipment are outdated and unable to meet the needs of collecting, identifying, and tracing material information, which has a significant impact on subsequent material maintenance. Therefore, as a material manufacturer, they urgently need to introduce advanced Manufacturing Execution Systems (MES) to optimize various aspects of production manufacturing and quickly address the issues of material information collection, organization, identification, and traceability.
Darveen Solution
According to the current problems they are facing, an electronic materials manufacturer sought the help of Darveen. After clarifying the customer's needs, we recommended the RTC-I101 rugged tablet to them. RTC-I101 is sturdy and durable, with strong protective capabilities, making it suitable for use in harsh factory environments and supports vehicle mounting. Therefore, it is very suitable for the needs of the electronic materials manufacturer.
To facilitate application on the production line, the electronic materials manufacturer installed the RTC-I101 on a mobile cart in the factory, combined with the newly introduced MES system and paired with a vernier caliper. This enables quick processing of material measurement classification and information collection tasks on the production line.
The RTC-I101 has built-in Wi-Fi and 4G communication functions, allowing for fast querying and comparing of material information through wireless networks, and data can be transmitted back to the MES system. This enables real-time monitoring, management, and traceability of materials, improving the productivity and data security of the electronic materials manufacturer, while also reducing the overall operating costs of the enterprise.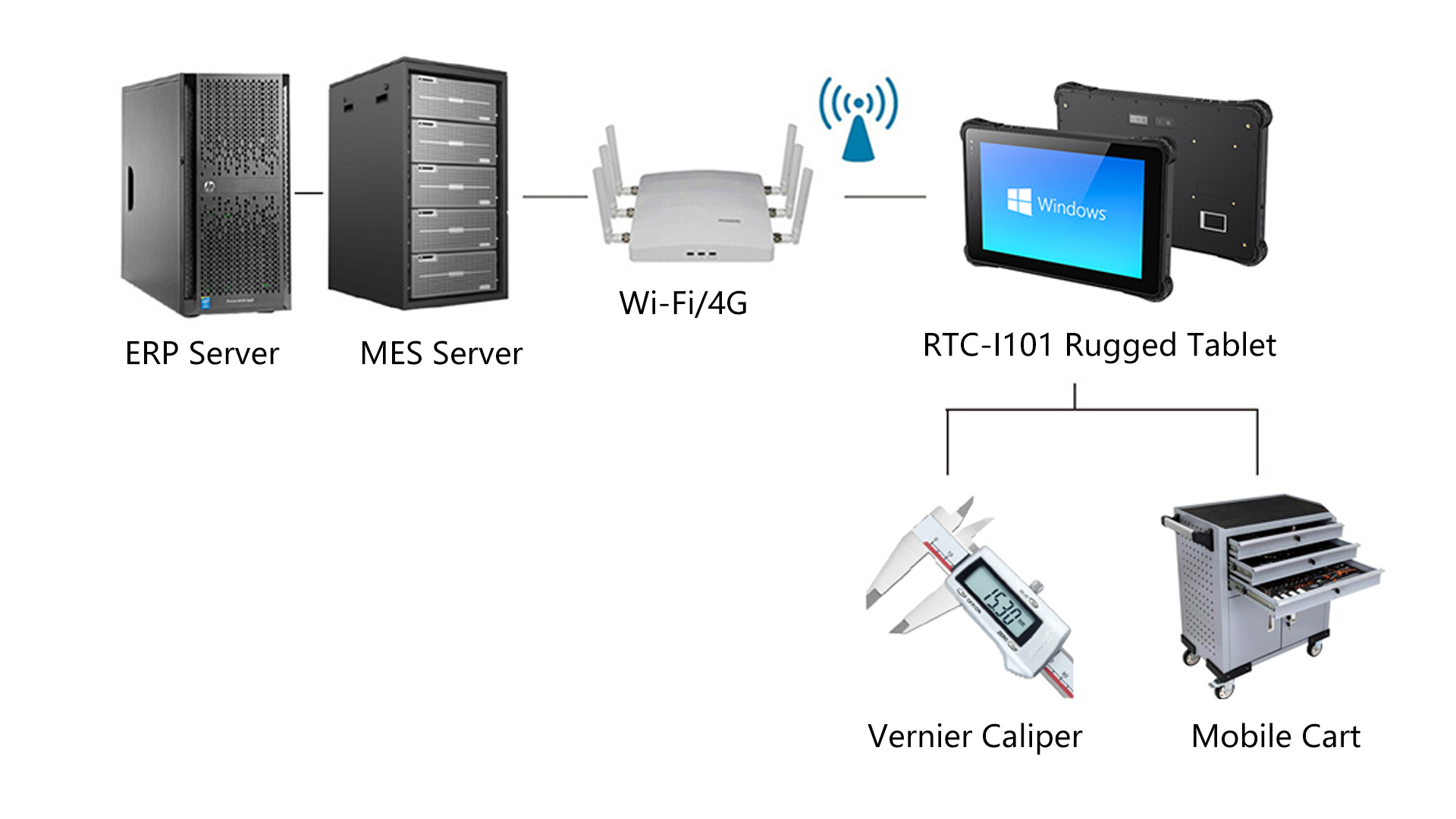 Our Advantage
Darveen is an experienced and high-quality rugged tablet manufacturer with over 20 years of industry experience. Our pride lies in the RTC series products, which are known for their outstanding reliability and excellent cost-effectiveness. These products not only meet the high durability demands in factory environments but also provide workers with complete mobility, connectivity, and processing capabilities in different areas of the workshop to access, analyze, and share critical data.
As production demands grow, our RTC series rugged computers can be customized according to customer requirements, offering features such as 1D/2D barcode scanning, NFC/RFID, ID card, fingerprint recognition, and peripheral interfaces. We are committed to providing customers with the best solutions and continuously optimizing our products to meet evolving market needs. Whatever functionality or customization services you need, Darveen can provide you with the most suitable solution.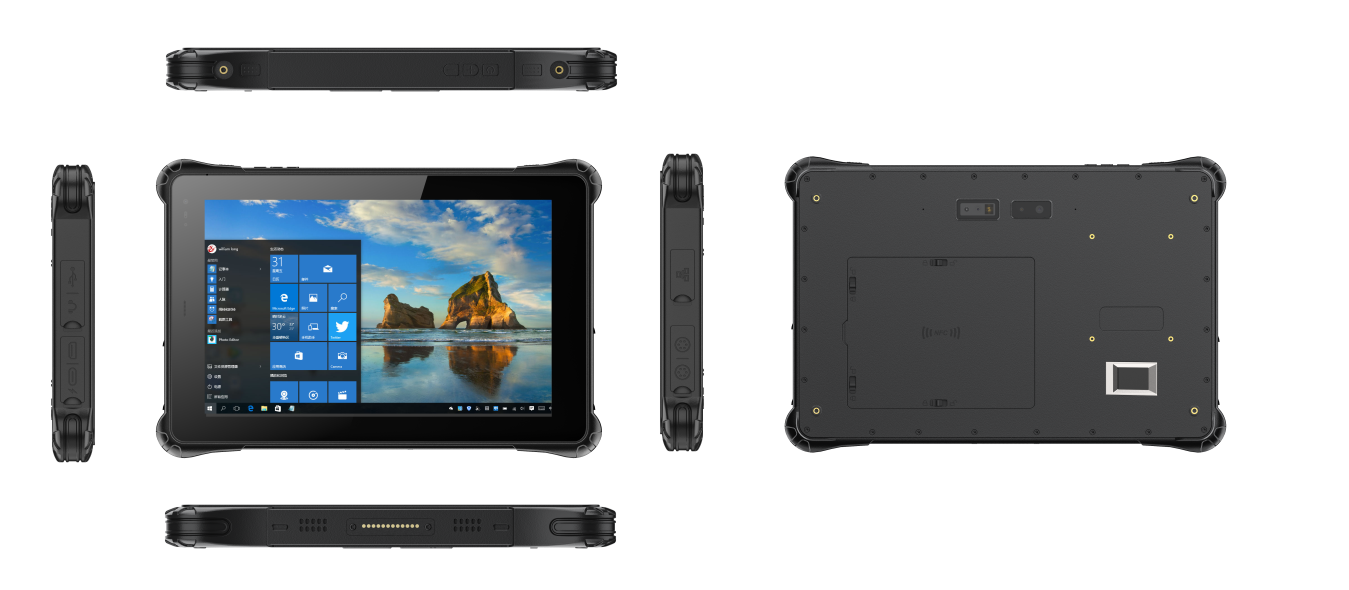 Video