Darveen Successfully Concludes at 2023 China International Industry Fair
The 23rd China International Industrial Fair, the largest, most advanced, and internationally influential industrial event in China and the Asia-Pacific region, ended successfully on September 23. With the theme of "Carbon Recycling Industry, Digital Aggregation New Economy," the exhibition made a strong comeback and attracted over 2,800 companies from 30 countries and regions worldwide. The exhibition was bustling with activity and showcased the latest cutting-edge technologies and developments in the global manufacturing industry.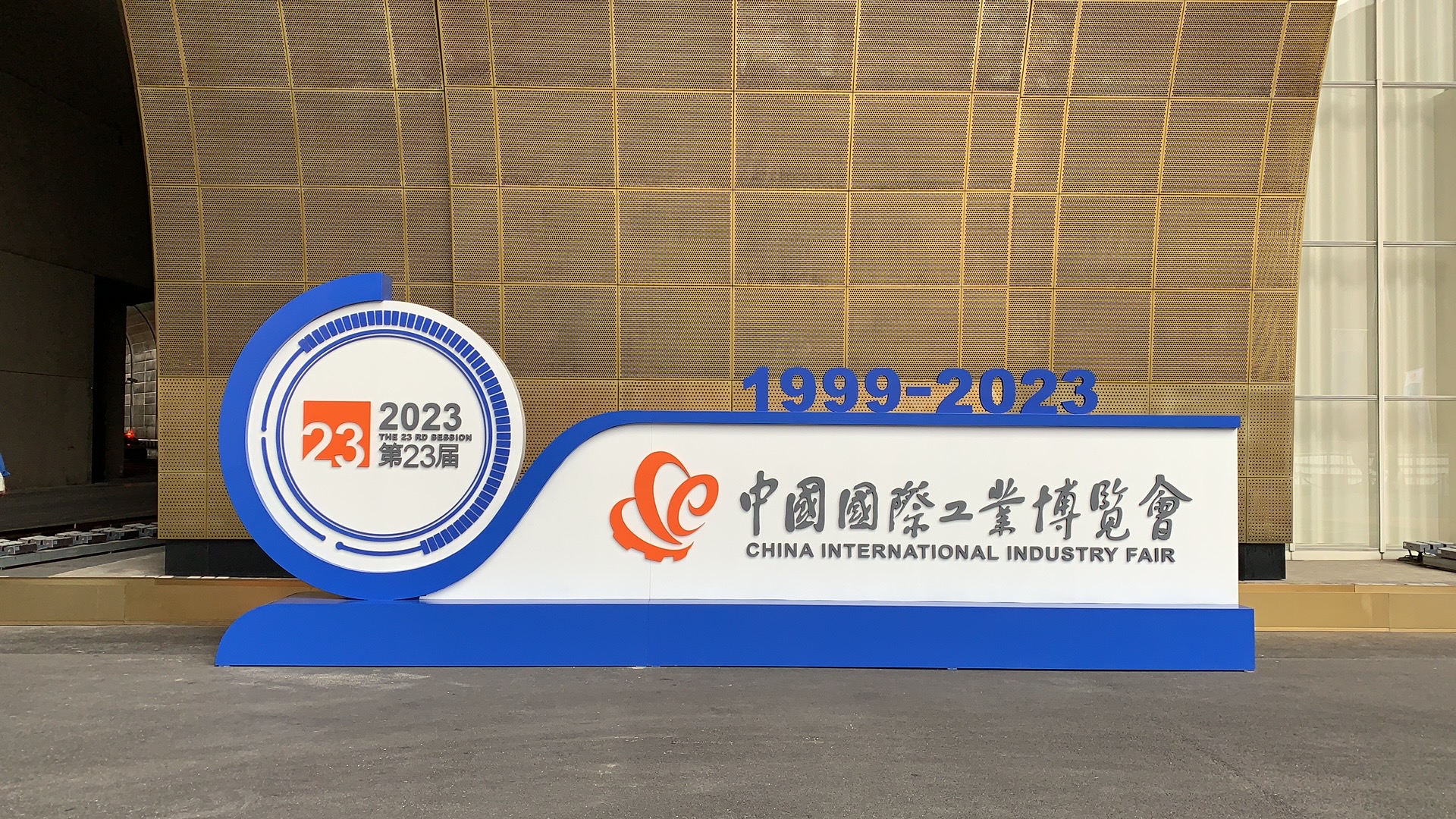 Darveen has been dedicated to the research and development, as well as production, of industrial computers and related products. At this exhibition, Darveen showcased over a dozen of its main products, including rugged tablets, industrial touch panel computers, industrial monitors, fanless industrial computers, and vehicle-mounted computers. Additionally, Darveen hosted online new product live broadcasts and themed salons, along with speech activities that provided intelligent solutions for customers in vertical industries such as container terminals, warehousing centers, steel manufacturing, digital mines, special fleets, intelligent manufacturing, and industrial equipment automation.
▶ Darveen Products Overview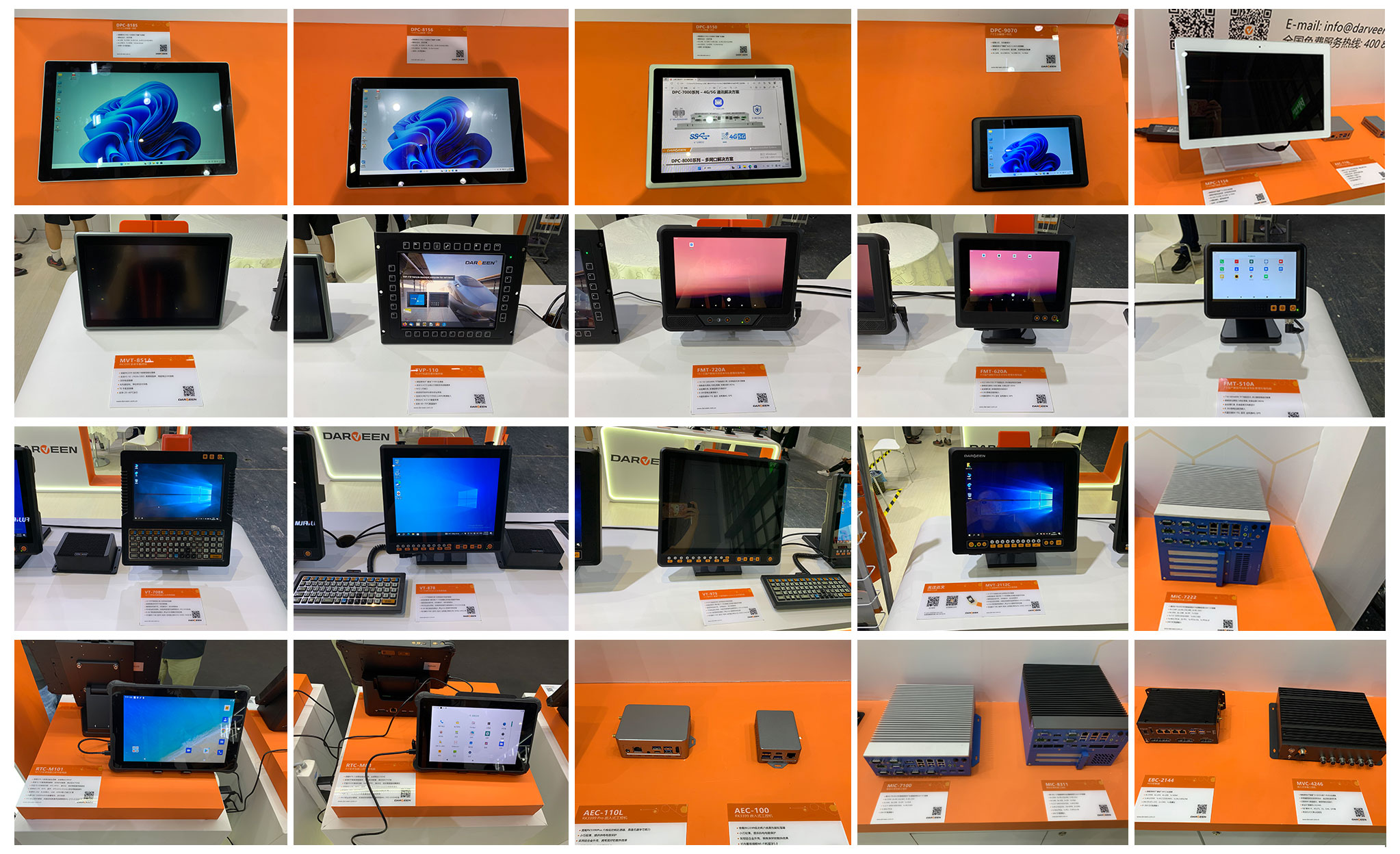 ▶ Darveen Products Video
The Darveen exhibition was crowded with people and the atmosphere was lively, with many domestic and foreign visitors visiting. The on-site staff demonstrated and explained the product applications in detail to the audience, which was recognized by many industry customers and also gained many interested customers.
▶ Darveen Event Review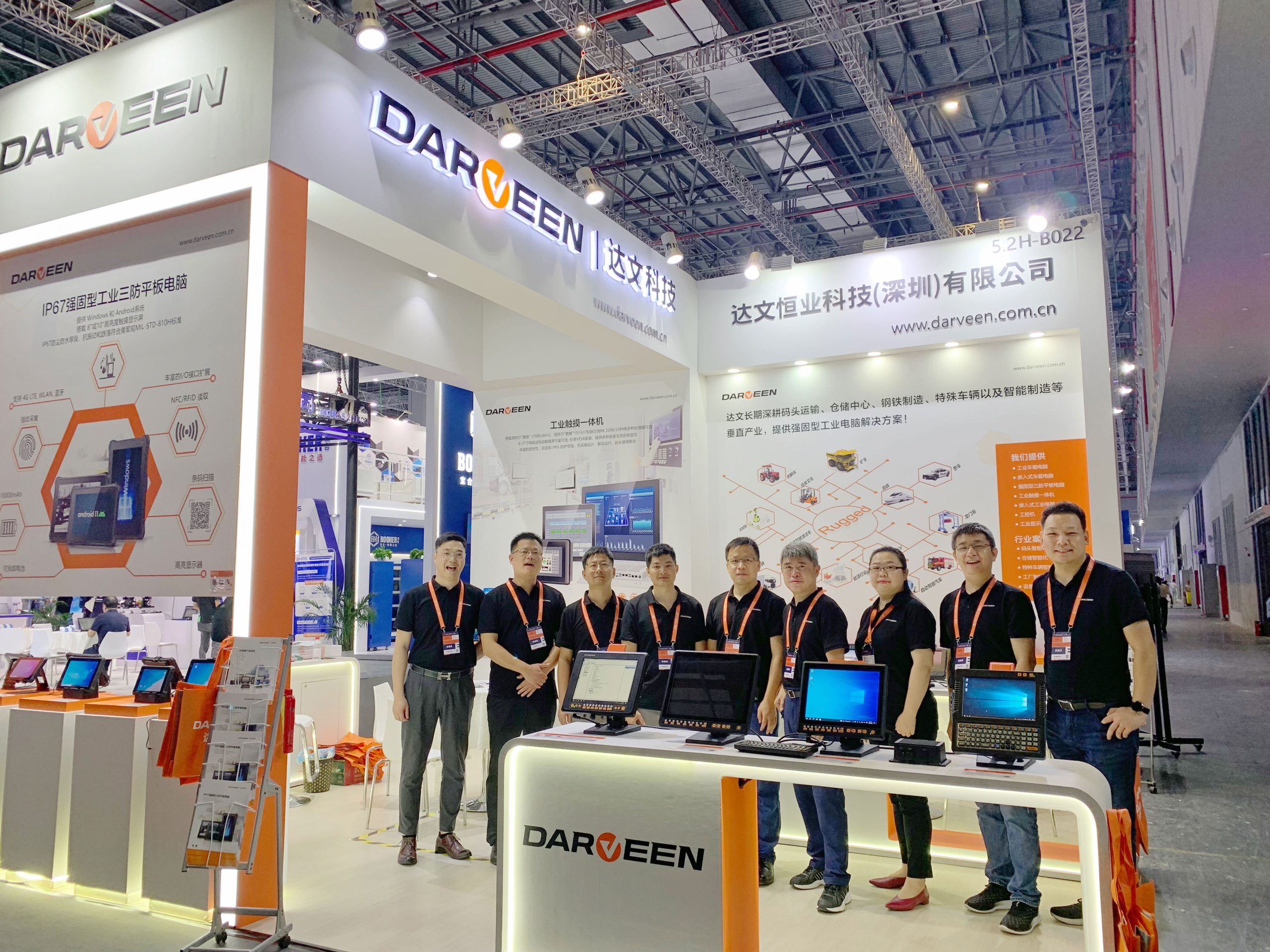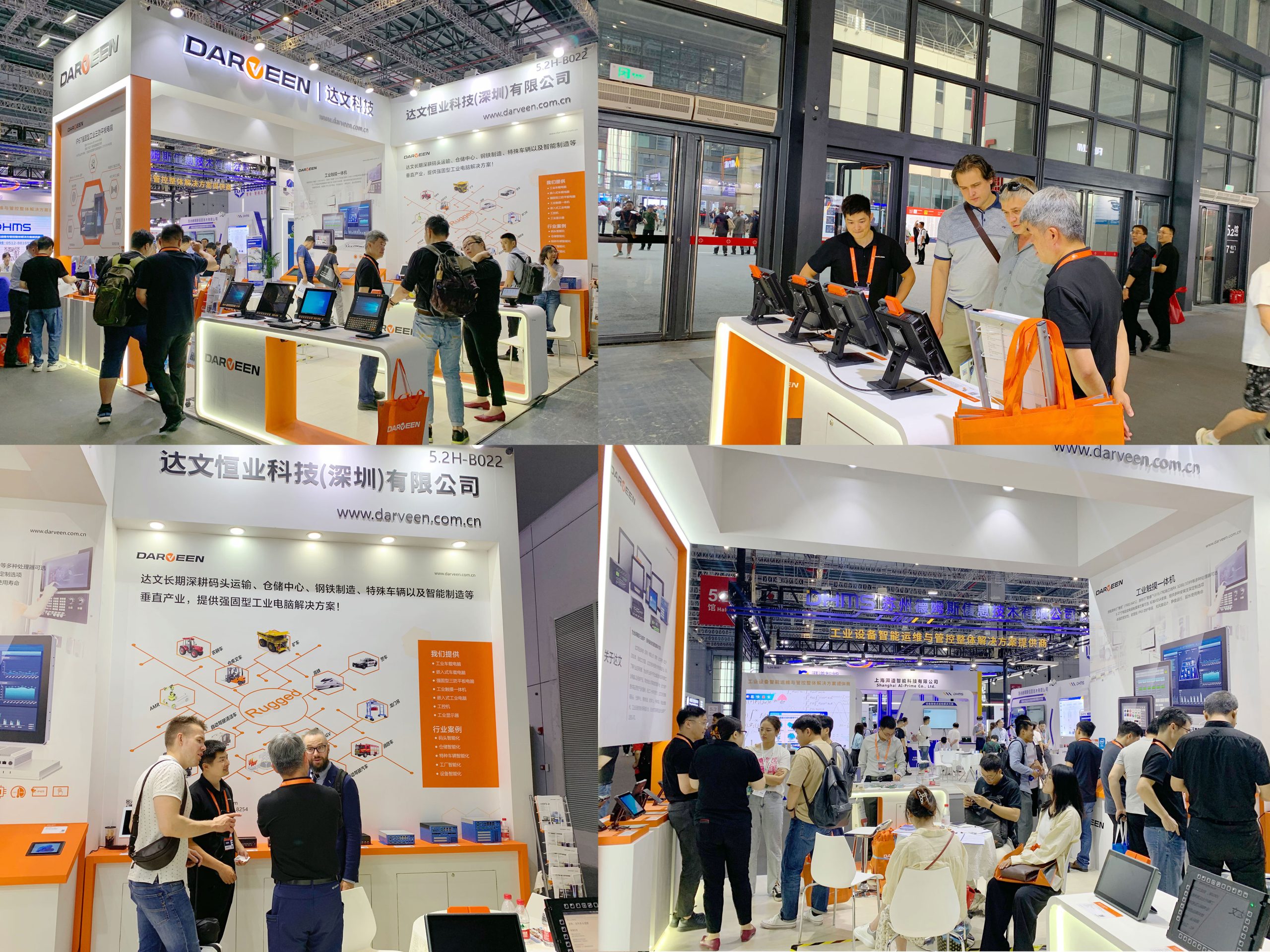 During the exhibition, Digiwin, a partner of Darveen, conducted a live interactive product introduction with Darveen to provide customers with more comprehensive and high-quality industrial intelligent solutions. The live broadcast was a huge success, attracting tens of thousands of viewers online and generating a lot of excitement. As a professional and innovative digital transformation service provider, Digiwin's collaboration with Darveen aims to deepen their cooperation and provide customers with the best possible solutions. The live broadcast not only strengthened the partnership between the two companies, but also provided a valuable learning and communication opportunity for the audience.
▶ Darveen Live Show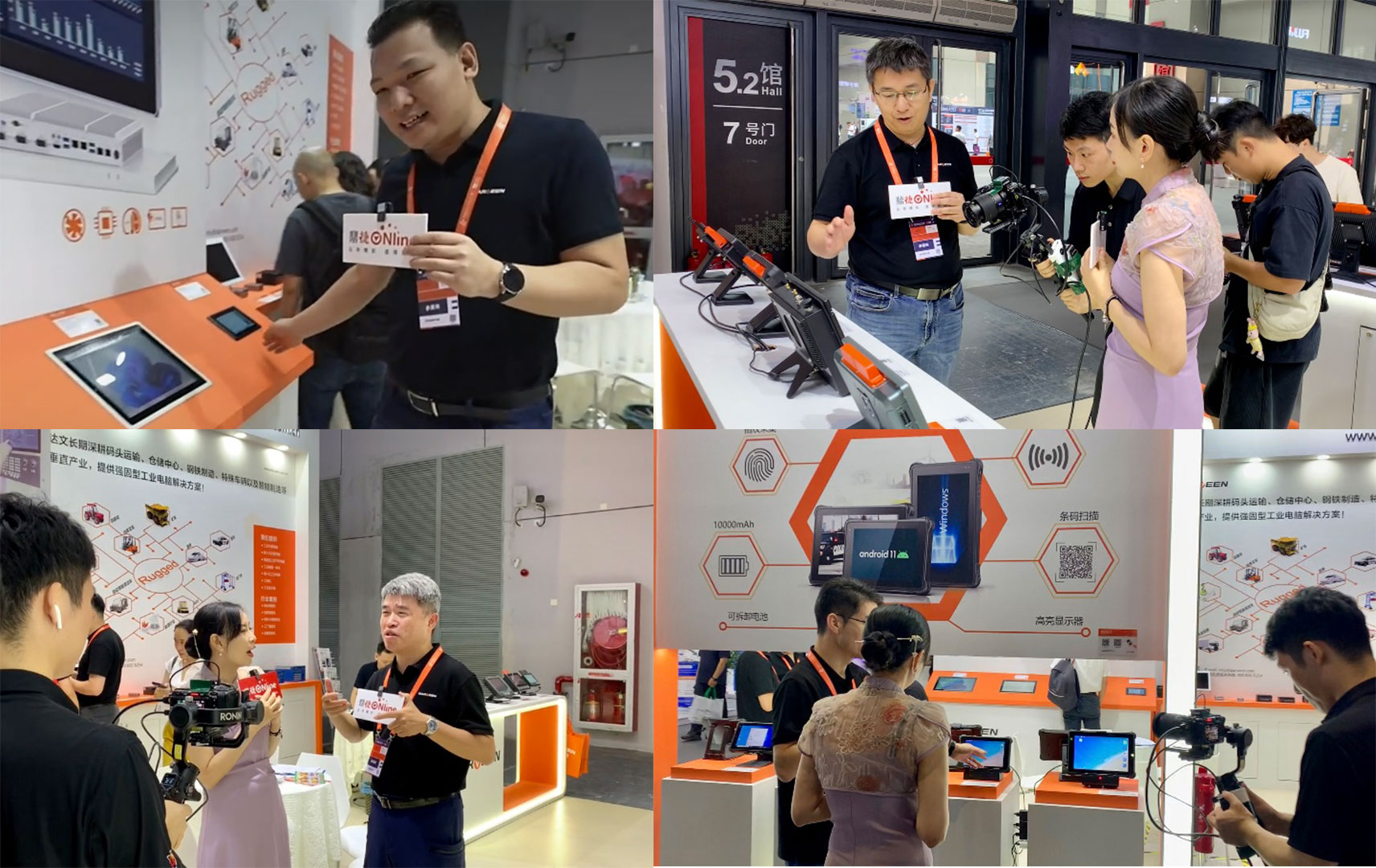 Darveen's RTC series rugged tablets, which were showcased at the exhibition, have garnered significant attention from both domestic and foreign customers due to their exceptional battery life and unique features such as waterproof, dustproof, and drop-proof capabilities. The rugged tablets are available in 8-inch and 10.1-inch models, and are compatible with both Windows 11 and Android 11 operating systems. They feature a high-definition, high-brightness display with a brightness level of up to 700 nits, making it easily use even in sunlight. The tablets are highly scalable, with a variety of peripheral interfaces and the ability to expand network-wide 4G, GPS, NFC, 2D scanning, RFID, ID card, fingerprint recognition, and other functions. They have a wide range of applications and can be used in various industries, including industrial manufacturing, warehousing and logistics, power testing, public safety, and highway toll collection.
▶ Darveen Star Products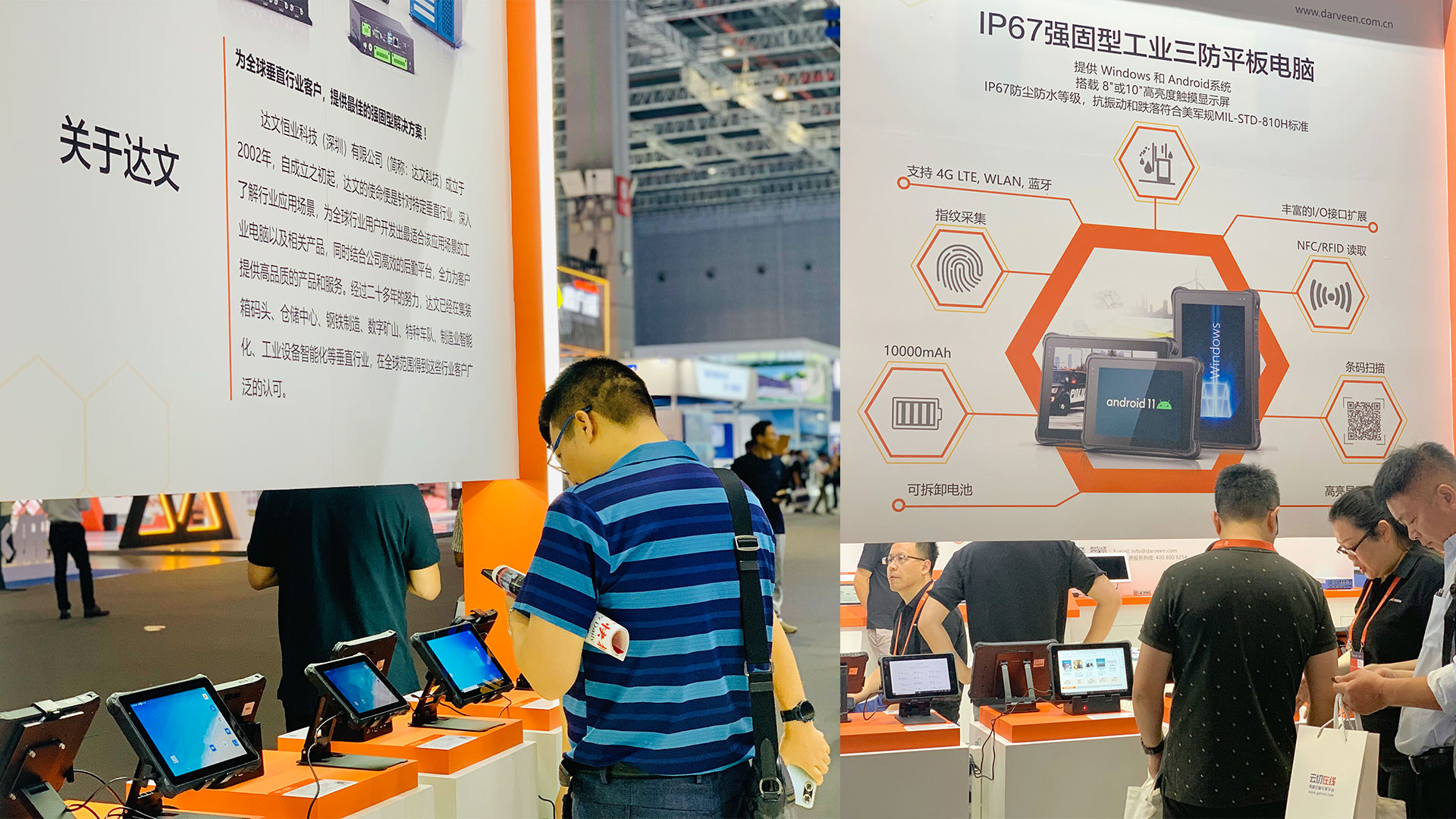 At the exhibition, Darveen also hosted a salon speech with the theme "Strong Escort, Steady Forward: Darveen's Rugged Solutions Lead Industrial Development". "Strong Escort" refers to the reliable support provided by Darveen's rugged solutions to the industrial field, which accompanies every step of the company's development. This solution provides security, stability, and continued growth, even in the face of challenges or difficulties. "Steady Forward" represents a steady pace, firm belief, and excellent quality. Through continuous innovation, smart design, and excellent execution practices, Darveen's rugged solutions lead the industrial field towards a more robust and sustainable future.
▶ Darveen Salon Activity

Despite the conclusion of the five-day exhibition, Darveen was able to showcase not only the company's strength and technical expertise, but also gained valuable opportunities for peer exchange and learning. Moving forward, Darveen is committed to launching high-quality, high-performance industrial computer products that will provide exceptional services and support to industry customers.
Video