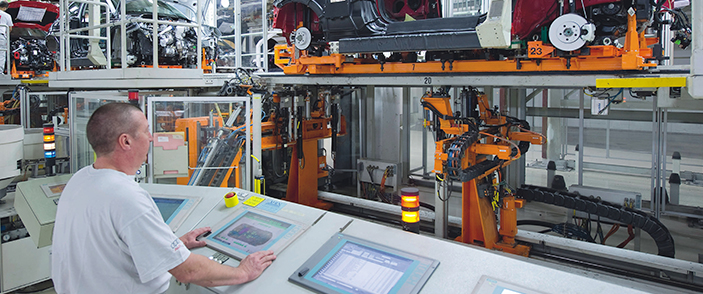 MES Workstation Solution
Project Introduction
Located in the middle layer of the whole factory system, MES is responsible for integrating all the systems of the factory to form a data platform, including upper layer ERP, underlying connection PLC, data acquisition and display devices. MES automatically receives ERP business order, arranges production and gives production instructions to operators or low layer equipment. Targeting MES applications, Darveen Technology has designed a series of industrial panel PCs and MES workstation equipment.
Requirements for the Solution
● Unfixed workplace on site, complicated location, harsh installation conditions.
● Numerous types of information acquisition devices require multiple IO ports.
● 24-hour production in factories requires non-stop operation capability.
Solution Introduction
Darveen DPC family industrial panel PCs can carry out optimal management for the whole production process, from order placement to finished products. With the Darveen products, when an incident occurs, users can respond and report in a timely manner, give directions and handle the situation based on current accurate data. Darveen products can help reduce activities that have no added value for the enterprise, and effectively guide the production and operation process of the factory. This improves not only the timely delivery capacity and the material flow of the factory, but also the rate of return on production.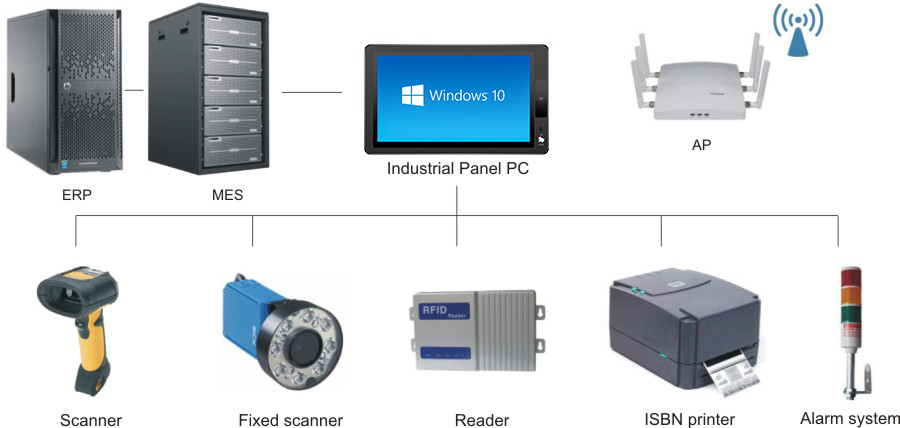 Darveen Solution Advantages
● High quality and reliability of Darveen products, to meet customers' requirement for 7*24 non-stop operation.
● Multiple I/O ports, which enable customers to conveniently connect equipment of various brands and protocols.
● Cost-effective solution to lower the product cost for customers.
● Multiple mounting methods, to support various industrial applications and enable reasonable use of space.
● Various mounting brackets, keyboard tray, scanner bracket, warning light and other accessories to facilitate mounting and use.