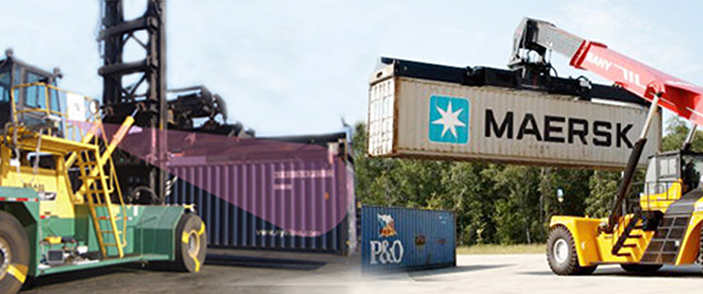 OCR Solution
Background
Each container has its own unique code generated according to certain rules. The container number is the only ID number worldwide to identify the containers, and is commonly used by customs, terminals, ports, freight forwarders and logistics management. The conventional container management system relies on manual labor to identify and input container numbers, so it is prone to slow operation, errors, negligence and human intervention. With increasing freight volume and the demand of modern management, accurate and reliable automatic identification technology of container numbers has become an integral part of container management system. If the container number can be automatically identified and input into the information management system without manual work, it will greatly improve the automation level of customs, logistics and port area management, save a lot of time and upgrade the supervision level.
Automatic identification of container numbers is a practical technology based on the OCR (Optical Character Recognition) technology for image recognition. It can capture the container image in real time and recognize the container number and container size code (ISO number).
Requirements for the Solution
● Medium/Small-size all-in-one in-vehicle computer with touchable display.
● High-definition industrial camera.
● Mounting bracket.
● Wide-voltage waterproof power supply.
Solution
An OCR container number identification system consists of Darveen Technology's in-vehicle computers (VT) or fanless embedded computers (EBC), and industrial digital camera. Infrared sensors detect the location of container, and control the digital camera to take pictures of the container number. The camera will send the pictures to Darveen computers in real time for processing. Then the optical character recognition module will identify the container number and container size code for local entry. The generated container number and container size code can also be accessed by other management systems. The above process can be completed automatically under all-weather and without human intervention. The high-definition images and the instantaneous light supplement method enable a number recognition rate of more than 95%. The solution can be ideally used for high-speed container trucks.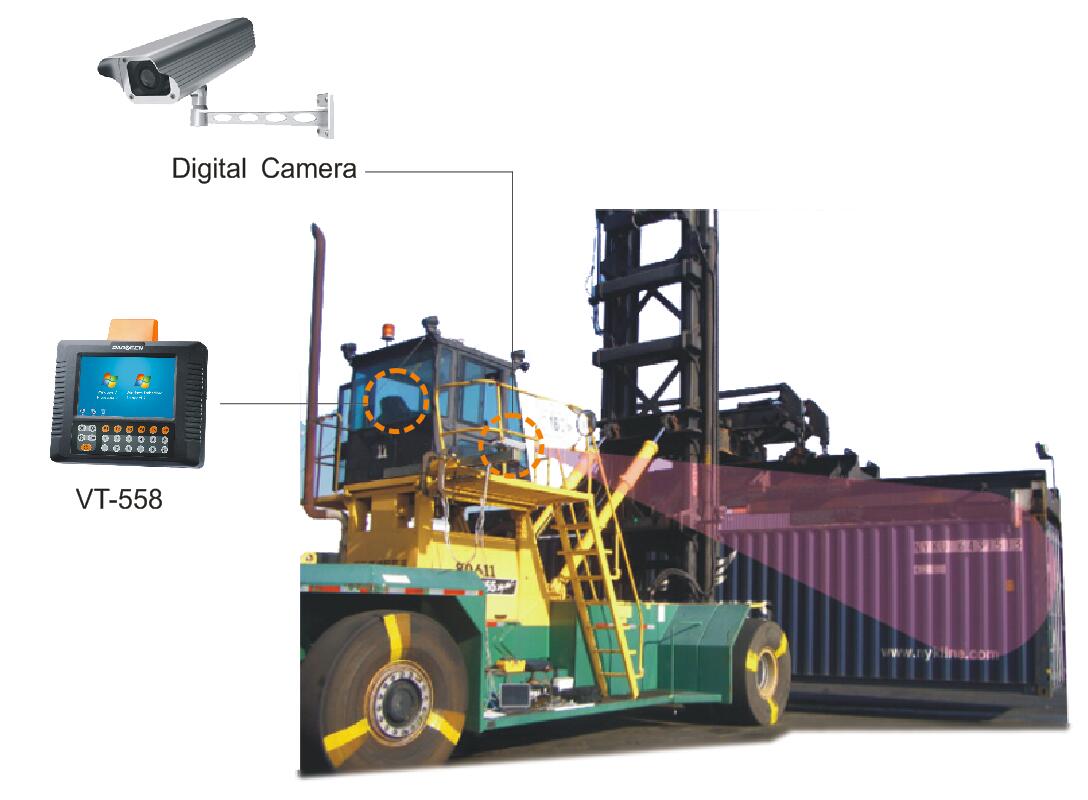 Solution Advantages
● Fanless embedded design, small form factor, easy to be installed in a narrow space.
● Multiple I/O ports, up to 8 serial ports, multiple video input connectors, 2-9 Gigabit LAN ports, multiple DIO ports, and etc.
● Reliable product quality to meet the requirement for 7*24 non-stop operation.
Application Area
● Container terminals.