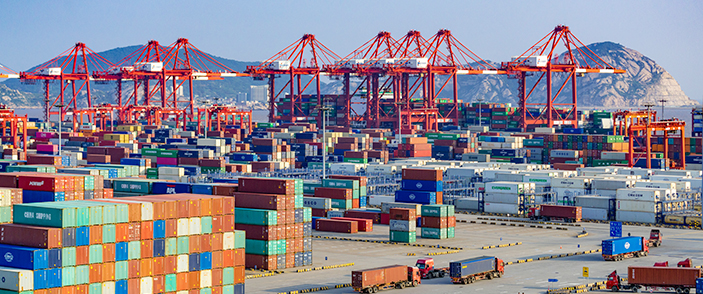 Background
For different applications such as quay cranes, yard cranes, reach stackers and forklift trucks, Darveen Technology has designed large-sized in-vehicle computers, and provided various mounting brackets to fasten the computers onto the cabs of different crane sizes. Darveen also provides various antenna options (rod, ceiling-mount or FRP), wide-voltage water-proof power supply and waterproof plug-in keyboard. All these have effectively met the customer's requirement for stability and convenience of use.
Requirements for the Solution
● Medium/Large-size all-in-one in-vehicle computer with touchable display.
● High-gain in-vehicle wireless antenna.
● Mounting bracket.
● Wide-voltage water-proof power supply.
Solution
Darveen in-vehicle computers (VT family) provide 7-inch to 12.1-inch touch screens, and runs on Windows operating systems. They contain built-in WiFi, 4G LTE communication modules and GPS positioning module, to facilitate friendly human-machine operation of TOS system, and real-time transmission of dispatch orders.

●
Reliable product quality to meet the requirement for 7*24 non-stop operation.
● Vehicle standard wide-voltage power input, to support various terminal truck models.
●
Multiple screen size (7-12.1-inch) to choose from.
●
Full Al-alloy enclosure, fanless design, to meet anti-dust, water-proof and anti-salt-fog standards for the terminal environment.
●
Multiple mounting methods, which support various terminal truck models, and render reasonable and effective use of space.