Panel PC for Laser Marker
Project Background
With flexible algorithm, high precision, processing and vision integration and other advantages, visual intelligent laser marking system is a leading technology on the market, and can be widely used in the occasions that require higher precision, such as electronic components, integrated circuit, cellular phone communication, auto parts, jewelry, precision instruments and other processing areas. As a modern sophisticated processing equipment, laser marker can greatly improve production efficiency and lower the tooling cost and labor cost. Therefore, it is applicable to various automatic production line applications and intelligent transformation, and is the best choice for enterprises to upgrade their equipment.
Requirements for the Solution
● Higher anti-vibration performance.
● High-speed Ethernet port to transmit high-definition images.
Solution Introduction
Combining visual and motion control, Darveen DPC family industrial panel PCs can help realize equipment positioning, marking and testing working processes, and make the customers' laser markers more stable and accurate. Darveen DPC products come in various sizes and support multiple mounting methods, which meets the requirements of various industrial sites and solves problems for customers.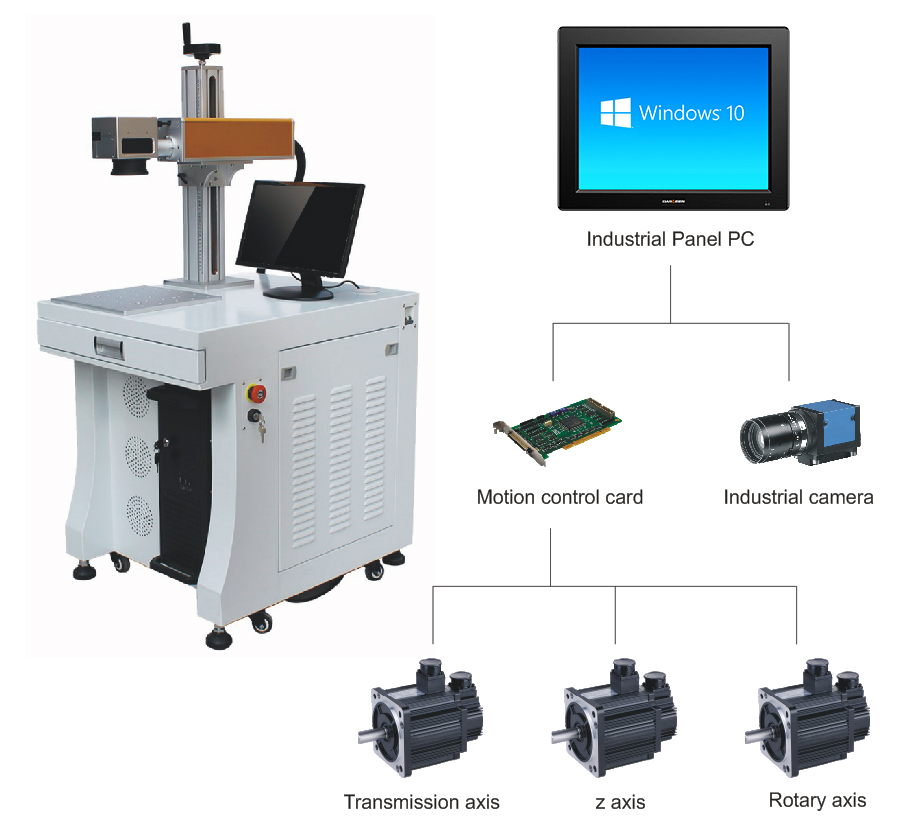 Darveen Solution Advantages
● Low-power and fanless design provides excellent reliability for the site operation.
● Supports panel and VESA mounting, as well as a desktop mounting base, to meet the needs of various users.
● Easy-to-use human machine interface has dual-display function, which can help users quickly implement their own applications.
● Multiple IO ports to support monitoring, control and feedback of laser marker.
Industrial Applications
● Intelligent factories.
● Intelligent logistics.
● Equipment automation