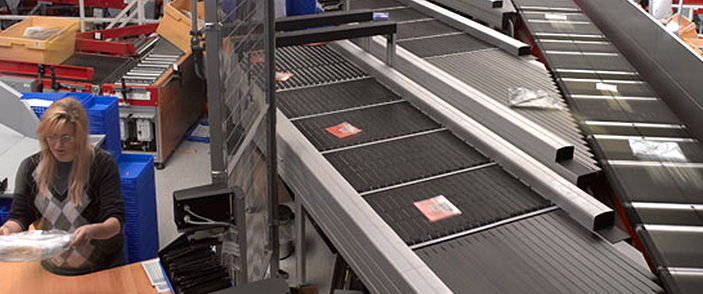 Sorting Line Workstation Solution
Project Background
In the modern logistics industry, companies need to manage a large amount of information related to the sorting center, such as equipment, personnel, cargo and so on. As a major part of the whole sorting information system, a Sorting Line Workstation mainly consists of a scanning & weighing area, an automatic sorting area and a terminal package sliding area. By the scanners, cameras, weighing apparatus and other devices, the working staff can collect the barcode information and weight of the parcels. In this way, the workload and error rate of staff is greatly reduced, and intelligent management of information is gradually realized.
Requirements for the Solution
● Limited sorting line space requires proper size of the workstation.
● The workstation is able to monitor onsite switch button status and control sound-light alarms.
● Communication between workstation and database can only rely on wireless network.
Solution Introduction
By the coordination between switch button and sound-light alarm, Darveen industrial panel PCs can improve the fault response time and processing efficiency, and enhance the response to the problem. This helps logistics companies to achieve the overall management objectives of visualization and controllability.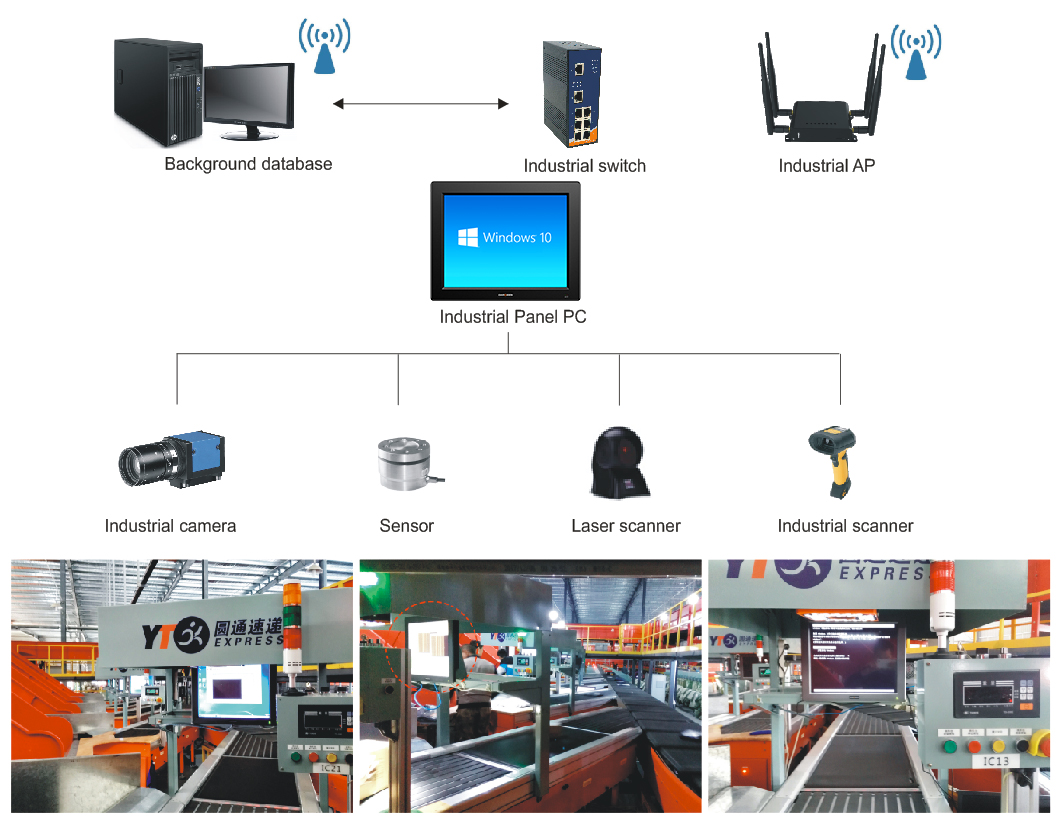 Solutions provided by Darveen include
● DPC family industrial panel PCs.
● Scanner.
Darveen Solution Advantages
● Reliable product quality to meet the requirement for long-time operation.
● Multiple IO ports, which can connect devices of different brands and various protocols.
● All-in-one management host PC for onsite information aggregation and data processing.
● Supports up to 6 serial ports, which saves wiring cost for customers and reduce construction difficulty.