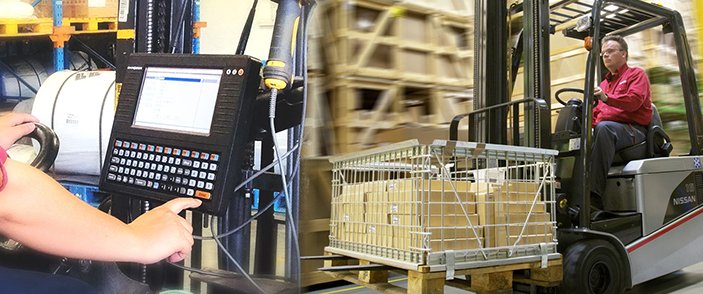 Forklift Computer with Barcode Scanner
Background
To improve the efficiency of warehouse management, users can set up WiFi, Narrow Band or directly use 3G/4G mobile phone network as a wireless communication network for the warehouse, and install Darveen forklift computers and industrial barcode scanners on the forklifts. In this way, the warehouse management system can send instructions to the forklift driver through the wireless network, the driver will carry the goods to the designated place, and use the bar code scanner to identify the goods, then send the information about the goods and work results back to the system through the network. The whole process cuts the manual service and greatly improves the work efficiency of forklifts.
Requirements for the Solution
● All-in-one in-vehicle computer with touchable display.
● Full function keyboard to facilitate manual input of data.
● Mounting brackets applicable to various models of forklifts.
● Supports forklifts with various battery capacities, such as 12V, 24V, 48V, 80V, and etc.
● Connect scanners via I/O ports, and the scanners need power supply.
Solution
The solution provided by Darveen includes:
● Rugged and durable VT-658W integrating QWERTY full keyboard and all-in-one in-vehicle computer.
● Forklift mounting bracket.
● Forklift voltage-stabilized power supply.
● Barcode scanner and scanner bracket.
● Supports 2.4GWIFI network card and antenna.
● Onsite testing and installation service.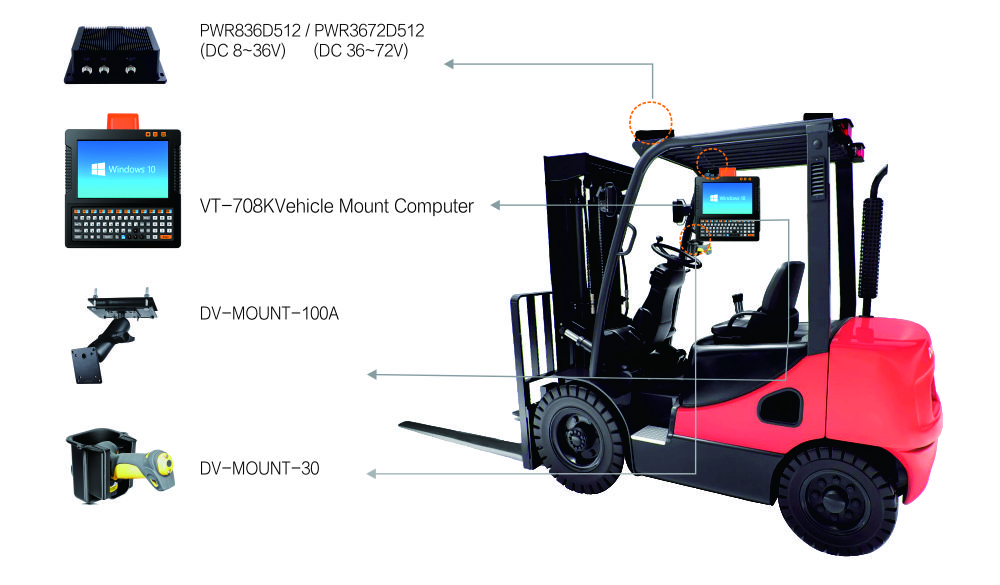 Solution Advantages
● Dual-core/Quad-core low-power high-performance processors, full Al-alloy fanless and rugged in-vehicle computers.
● U.S. military MIL-STD-810G anti-vibration/shock standard, IP65 dustproof and waterproof.
● Multiple I/O ports, to support various models of high-performance industrial-grade scanners.
● In-vehicle power supply, mounting bracket, industrial water-proof keyboard, and application solution for various forklift models.